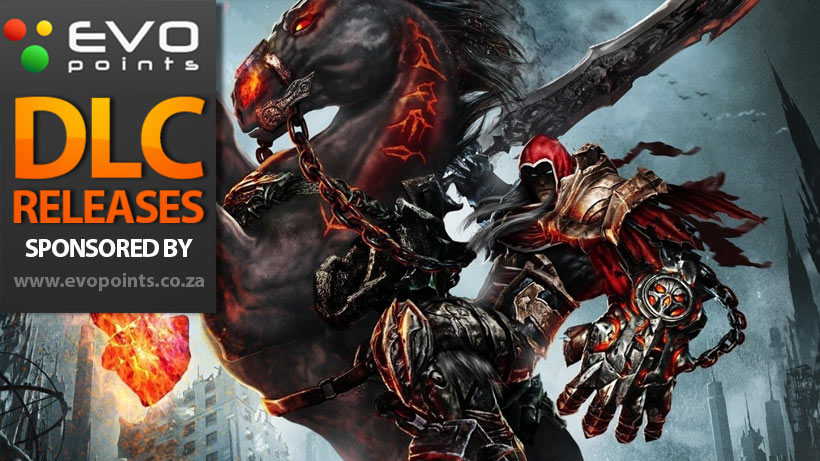 Welcome to our weekly post of featured downloadable content available for different gaming platforms sponsored by www.evopoints.co.za. Here's this week's list of fresh downloadable games and content.
Downloadable content has become a pretty big thing. More and more people are opting to get their games and add-ons through digital distribution. instead of the traditional Brick-and-mortar method. Some games and software; like XBLA games, PSN shorts and iOS games are available through the internet only – something that can be daunting for a lot of folk. Confused about what new games are available for your platform of choice? Don't fret – we've got you covered.
Links to content are supplied where available. If you would like to purchase vouchers, you can click the category headers to go straight to the appropriate page on evopoints.co.za
PlayStation Plus
PlayStation — [ PSN Vouchers & Subs Available ]
PS4
Alchemic Jousts
The Division: Survival Expansion
Amensia Collection
BATMAN: THE TELLTALE SERIES  – EPISODE 4
Darksiders Warmastered Edition
Gary the Gull
Holoball
I Zombie
Laser Disco Defenders
Nobunaga's Ambition: Sphere Of Influence – Ascension
Proton Pulse
Red Faction
Samurai Shodown VI
Virzoom Arcade
PS Vita
Iron Sea Defenders
Knobswitch
Mutant Mudds Deluxe
Slain Back From Hell
Stranded
Sales
To see all of the latest PlayStation content posts this week, click here for EU and US or check out the Online Sony Store.
PC Gaming — [Steam Vouchers Available]
Dishonored 2
NBA 2KVR Experience
The Division: Survival Expansion
BATMAN: THE TELLTALE SERIES – EPISODE 4
Weekend/Daily Sales and Promos:
Xbox — [ Xbox Live Vouchers & Subs Available ]
Games for Gold
Coming in December
Xbox One
Darksiders Warmastered Edition
BATMAN: THE TELLTALE SERIES – EPISODE 4
The Division: Survival Expansion
Xbox Live Deals With Gold – Check it out here
Xbox One – Elite Dangerous, Lord of the Fallen, Dead Island and More
Xbox 360 – Duke Nukem, Sonic Sega All-Star Racing and More
Black Friday Sale
iTunes App Store
World of Warcraft
For all your codes, vouchers and subscription needs head on over to www.evopoints.co.za to get whatever you need.
Last Updated: November 25, 2016