Last week the Washington State Gambling Commission ordered Valve to cease all gambling-related skin transfers in an effort to combat the plague of lawsuits now building up against Valve and other sites.
As early as February 2016 the Gambling Commission contacted Valve to try and gauge the then-lucrative industry. A few months later, all hell broke loose people began opening up class-action lawsuits against Valve, which in turn led to the exposure of people abusing the gambling system. What followed next was Valve issuing a cease-and-desist letter to most gambling sites. I say most gambling sites because a new report outlined that a number of gambling sites who received the order from Valve, and some who did not, are still operational. This has placed Valve in a ton of trouble as the Washington Gambling Commission is now putting more pressure on the company, who could face criminal charges.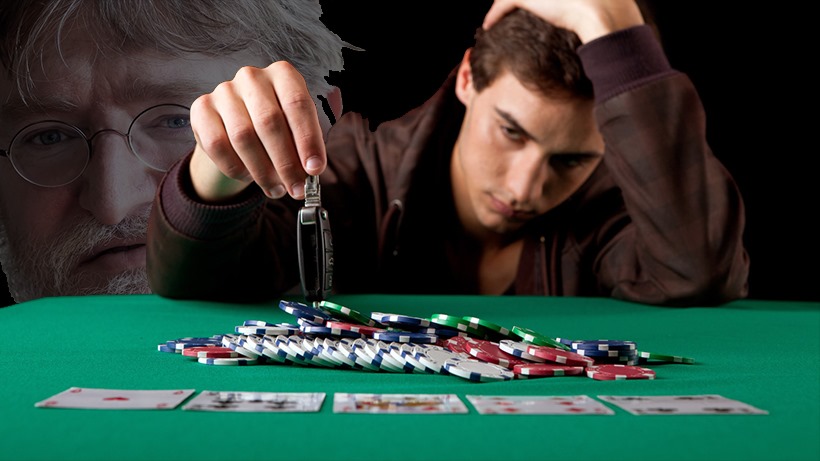 The report, compiled by eSports Betting Report, stated that 19 of the 23 sites who were originally name in their cease-and-desist order are still operational using Steam's trading platform, with a number of them using "skin-to-coin" deposits. Those sites not named in the order are still currently using the Steam platform to promote unregulated gambling, and now Valve is going to face the brunt of it. The Gambling Commission had set a deadline of the 14th of October (today) and it's unclear whether Valve has addressed this.
Valve have essentially run out of time, and should they not put an end to the gambling plague, they could face criminal charges. This would be a massive blow to the gaming industry as Valve has played a crucial role in both casual and competitive gaming for two decades. There is one site, which was perhaps the biggest, who followed the cease-and-desist letter by creating an eSports gambling site which does not utilise Steam at all. Since the major shut down, CSGO Lounge has moved coin betting and is trying to revive what was once one of the most popular gaming sites around.
Valve has not responded to the deadline, but it's certain that the necessary precautions are in place. Let's hope they can shut this all down, for good.
Like esports?
Check out esports central
Last Updated: October 14, 2016