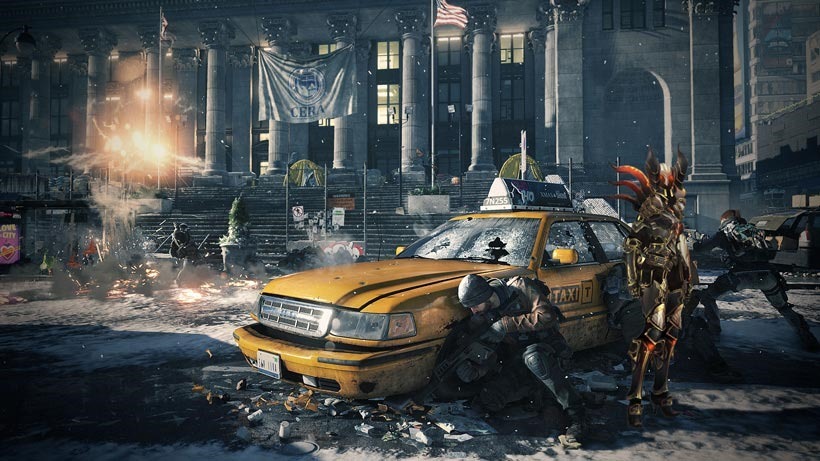 At its very core, The Division is all about maths. Specifically, the kind of maths that involves watching oodles of numbers squirt out of the heads of any Cleaner or Rikers squad that is unlucky enough to meander into your path. It's very much algebraic headshot pornography in The Division, as the current endgame is centered all on getting even more mathematically good loot with which to amp up the damage to ludicrous proportions.
And just like one of the best Creed songs ever recorded, those numbers will be going even higher when the patch drops next week and introduces gear sets for marksman, assault and tank builds within The Division.
"We're going to keep adding them," lead game designer Matthias Karlson said in a Division podcast about the new gear sets, via VG247. But don't expect these gear sets to be game-breakingly overpowered for the rest of the people who are running around the PVE and PVP zones without them. After all, balance is the name of the game:
We try as best as we can to make sure that all of the mechanics, all the stats, the skills, the gear talents, the future gear sets, that they work in both PvE and PvP. That there's no inherent built-in imbalance
To receive a unique perk, players will need to equip four items from the gear set on. These items can be found through completed assignments, finishing the Falcon Lost mission, within drops or randomly on the map. And possibly even from the various vendors loitering around New York who get surly when you're only there to window shop.
One other feature that The Division is working on? mod comparisons. Mods make a good gun great, upping their DPS and adding various handling characteristics to them that make your guns that much better in a firefight. But seeing which mods work best, is a rather arduous process that usually results in any agent having to devote half their backpack to storing these add-ons. According to Karlson, a fix is on the way:
We know it's a pain to compare weapons with mods right now. We're going to fix it.
The update arrives April 12, along with three new high-end weapons: The Valkyria submachine gun, Historian marksman rifle and Warlord assault rifle
Last Updated: April 7, 2016