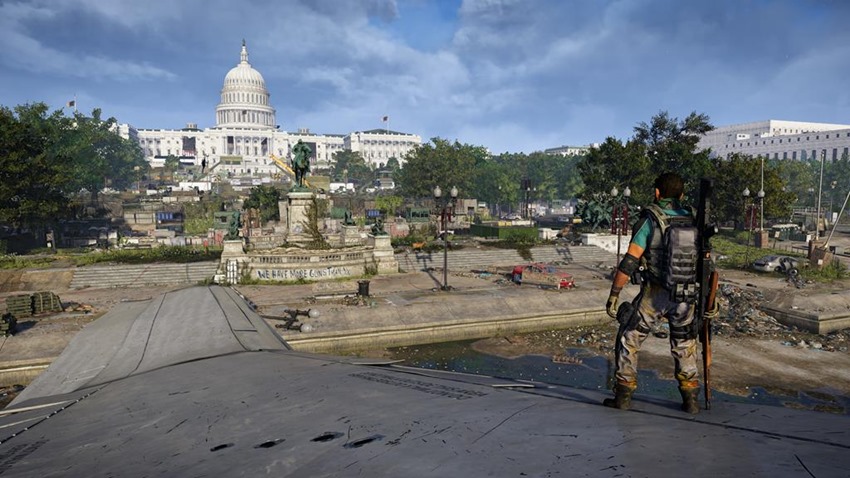 I'm not saying that I'm addicted to The Division 2, but I have managed to have some luck with playing the game during bouts of load shedding lately thanks to a tiny Honda generator from a bygone era managing to supply just enough juice to my TV and Xbox One X while I use my phone as a portable wi-fi hotspot so that I can log in.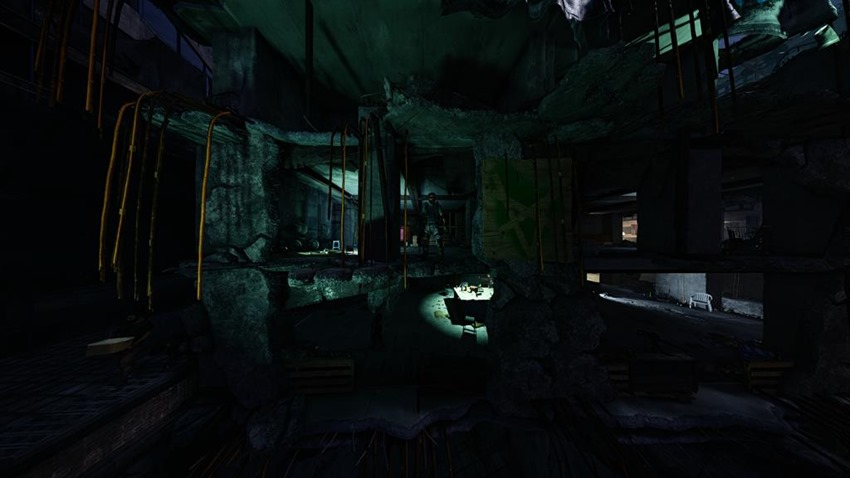 Does it work? Yeah! Does my room fill with fumes and the rattling of an engine that could drown out the loudest death metal band around? Oh hells yes, but a little bit of carbon monoxide poisoning never hurt anyone…who is still alive. Anyway, while I'm still a long way from being ready to even go near review territory with The Division 2, but two dozen hours of action has me sold on the game already.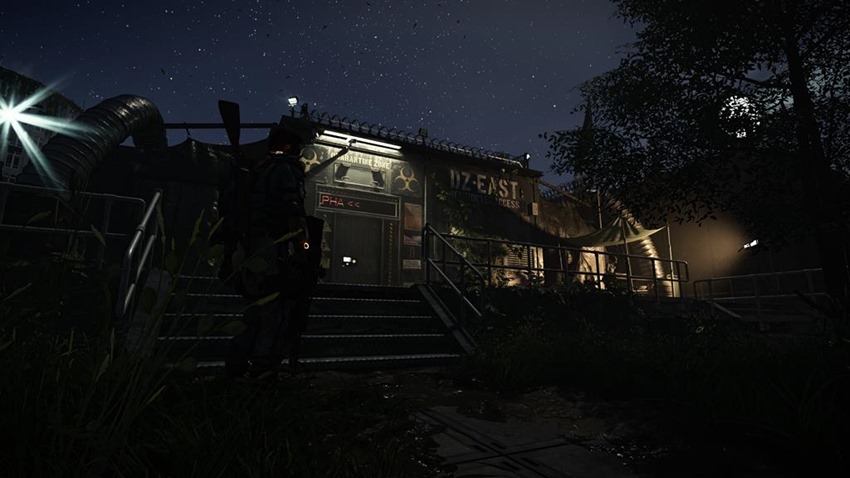 There's a lot to love here. From the pure meatiness of the main campaign to the staggering idea of a launch game actually working on day one and managing to provide plenty of content, The Division 2 nails its ideas and then some as a cover-based shooter where you can make the opposition's head explode with numbers via high velocity bullet injections.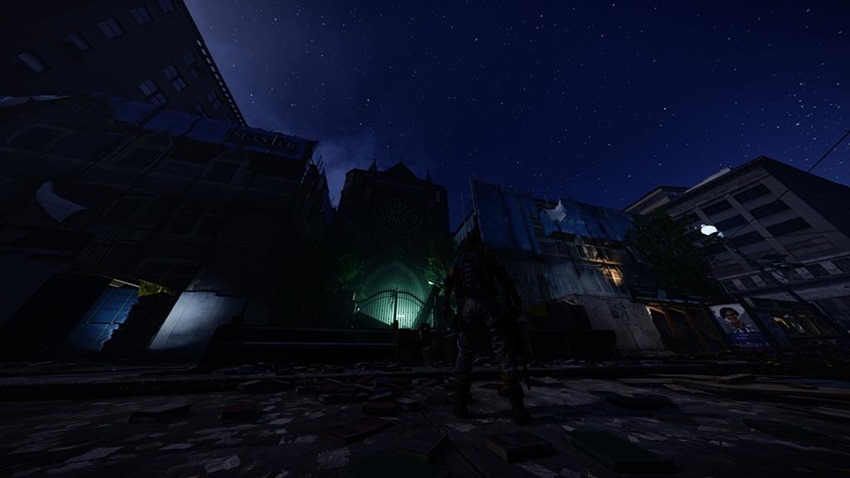 My favourite part of the game so far? Washington DC. Sandbox games aren't going anywhere for the foreseeable future, but there's something special about a game that absolutely nails its environment. Having a metropolis filled with character, beauty and a sense of isolation that highlights its design is something special, an idea which The Division 2 simply excels at.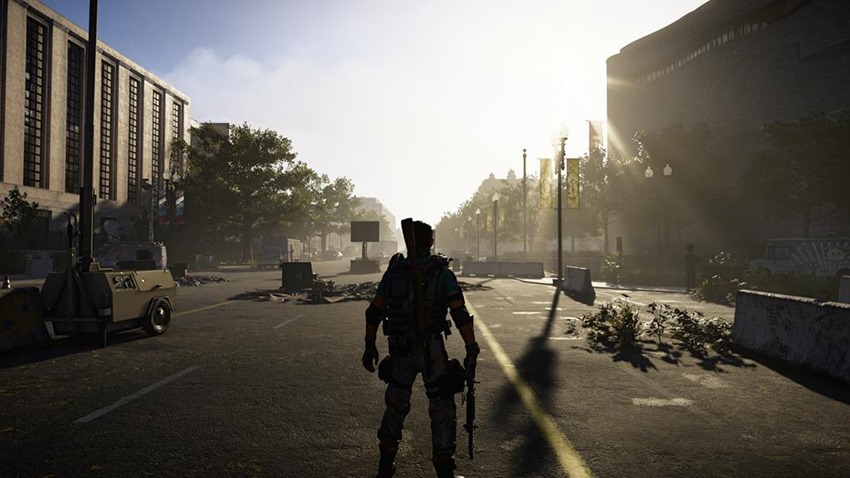 I'm also bloody grateful that it's not New York City yet again. Now don't get me wrong, I've got a lot of love for the Big Cantaloupe, and some games benefit from the character of Manhattan's famous boroughs, like Marvel's Spider-Man. After all, that's a location that is forever associated with that hero, but for other games? There's only so many times you can explore Times Square or run yourself ragged across the traffic gridlock of that island.
Washington DC on the other hand, is hauntingly beautiful. Ubisoft and developer Massive Entertainment weren't lying when they said that they'd be applying a real-world societal collapse to the American political heartland, a capitol idea which has been realised to stunning effect so far. You can see the very real effect of just what a breakdown in government, civilisation and morale would do to even the most secure city on the planet.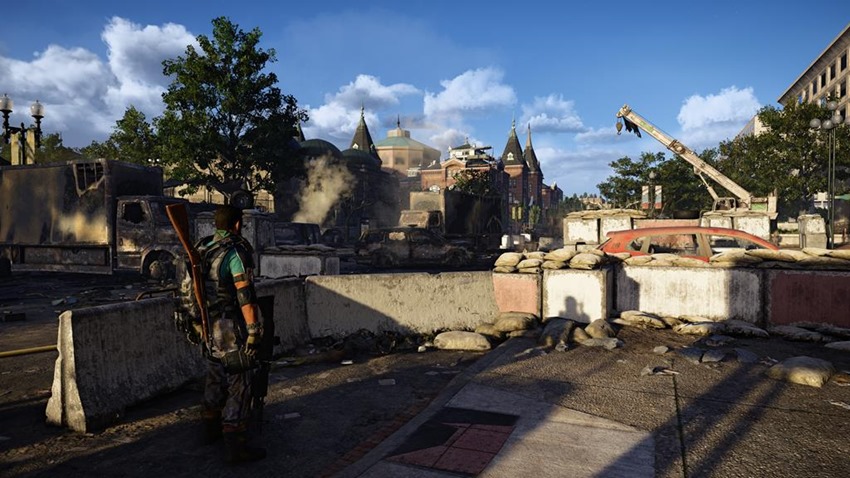 Trash is everywhere, non-existent maintenance of water pipes has resulted in numerous burst mains breaking through the streets and rampant looting has left many a business looking like a former shell of itself. There's a sense of isolation that does The Division 2 proud during its more frantic firefights, when you can soak in all of that detail and bask in a world that has gone silent.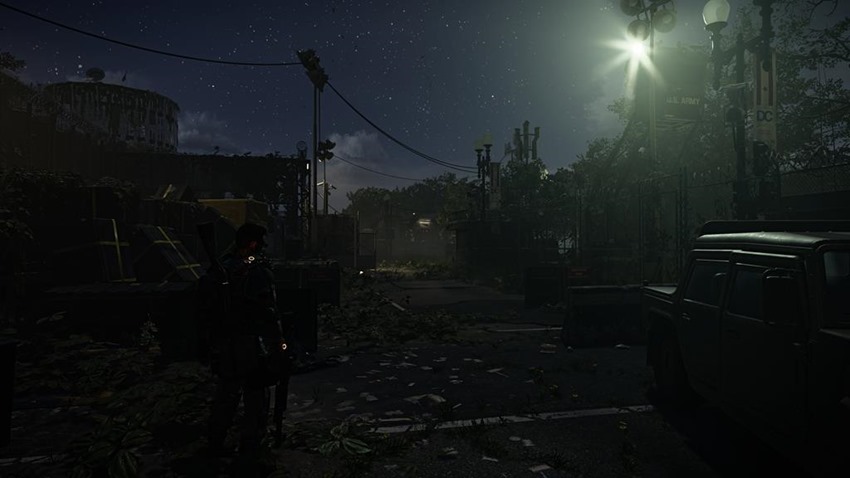 It's unreal, unnerving and and punctuated by Massive's ability to add some extra flavour to the ruined City. Seeing famous landmarks on fire or in a state of disrepair makes for a handsome game, but all of that delicious graffiti, hastily-erected fortifications and seeing some survivors make the most out of the dilapidation? Magical, and even better when you explore it so that you can uncover the hidden history of Washington DC.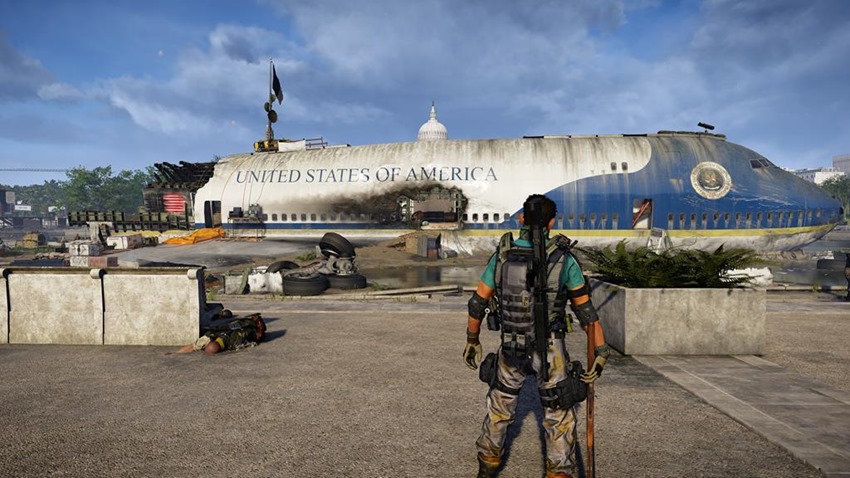 ECHO recordings and portable electronic devices can be found scattered across the city, giving The Division 2 something which few other live service games have: An actual sense of reward for being curious.
Last Updated: March 18, 2019