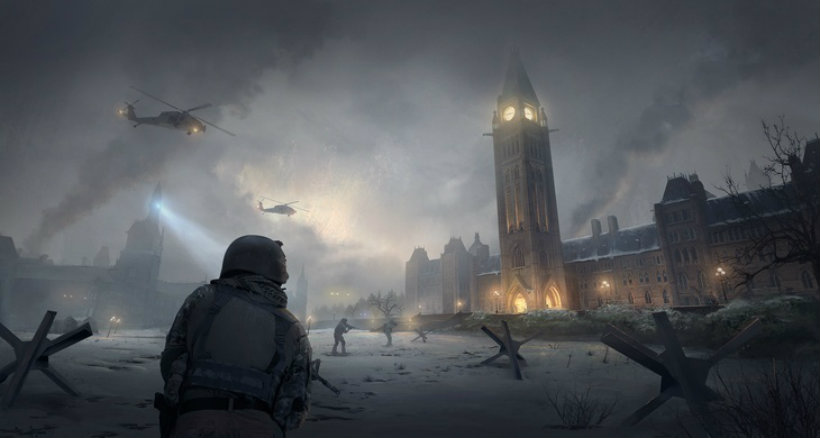 I am incredibly jealous of everyone who has been playing The Division. It was one of my most anticipated games, and it appears to be living up to the hype. I've only gotten a few minutes with the game but will hopefully be picking up a copy of my own in the not too distant future. One of the things I love about the game is that it takes place in my old hometown of NYC. But while residents of the city like to think it's the center of the world, there are other places beyond its borders – but were things as bad there as in the quarantine zone? A new short expands upon this.
I was beginning to think The Division was sort of like 28 Days Later – yes, the disease wiped out a ton of people, but it was also fairly contained. The Fall of Canada shows what was happening in another city outside of New York (and outside of America). Things weren't too great there, either.
Okay, so it all ends up coming back to New York City anyway, but it's still cool to see what could be happening in other parts of the world. Canada also struggled, and also fell but then was helped out thanks to The Division. There were missions to bring the power grid back on, to bring back the light. Watching this short, I wonder if we won't see similar content in the form of DLC for The Division – could new areas be presented? Perhaps upstate New York with a more wilderness setting? Or maybe we could even see The Division taking place in other countries around the world in future expansions or sequels.
After playing that The Division: Collapse and seeing how the disease would spread in Joburg, I'm intrigued by the idea of how the game would work in an environment like this. It certainly opens up of the opportunities for expansions.
Last Updated: March 17, 2016