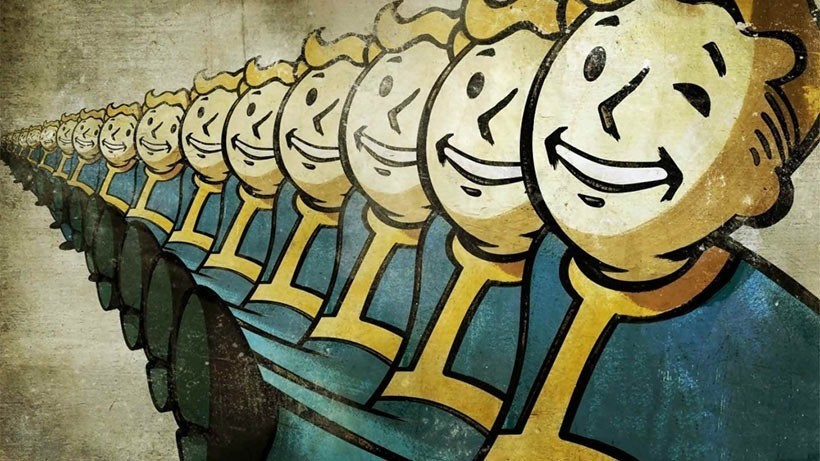 Fallout 4! It's great game. A great game with more than a few issues that'll hopefully be patched up just in time for some sort of DLC-packing Game of the Year Edition to be released in the tail-end of next year. Until then, we can only rely on patches, updates and fixes. Unless you're the sort who likes to dabble with beta patches, there haven't really been any of those.
That's changed, as the game is now home to its first official post-release patch. IT's come to Pc first, and should be making its way to consoles soon. Numbered 1.2, the patch doesn't really seem to do all that much seeming to bundle the two beta patches that were already released for braver gamers willing to play around with beta patches.
Most notably, the game improves the inside of the Corvega Assembly Plant, which could often bring the game's frame rate to its knees. It's also fixed the issue of getting stuck in terminals, so you'll not have to quik save before each hack attempt. It's out on Steam right now, and Bethesda's said it hopes to have console versions of the patch rolling out later this week.
New features
Number pad keys can now be used for remapping (PC)
Remapping Activate now works on Quick Container (PC)
Fixes
General memory and stability improvements
Performance improvements inside the Corvega Assembly Plant
Optimizations to skinned decal rendering
Fixed issue with player becoming stuck in terminals
Fixed issue where equipped weapons become locked after completing Reunions
Fixed issue with "When Freedom Calls" where the quest would not complete
During "Confidence Man" fixed issue where player's health would continuously regenerate
Fixed crash related to jumping into water and reloading saved games
Fixed issue where Launcher would not save God Rays Quality setting properly (PC)
Unfortunately, the update has broken many of the existing mods for the game – with some reporting that mods don't work at all. Thankfully, there's a fix – but other mods that still don't work will need to be updated by their creators.
Last Updated: December 8, 2015