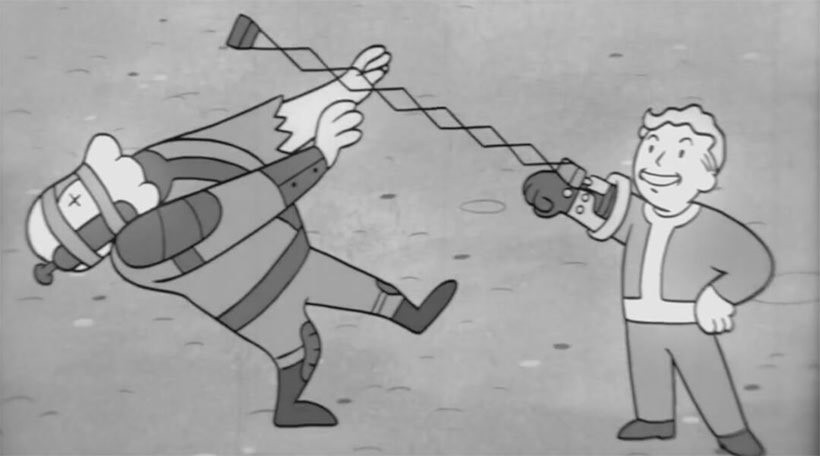 Yes, Fallout 4 is perhaps a little buggy. Your mileage may, naturally, vary – but the game certainly has its fair share of bugs, glitches and other oddities that could potentially get in the way of playing the game. While I've had just a few minor hiccups in my 50 or so hours with the game (so far!), others have had issues that break the game.
Fallout 4 is certainly due for a patch. And now it has one. On Steam, you can opt in to receive beta patches, and Bethesda's released the very first one on PC. As they've said before, they'll be testing patches out on PC before rolling them through to consoles. Now be aware – this is a beta­ patch so it could break more than it fixes.
Says Bethesda:
"This process has worked well for us in the past and allows us to get more fixes out faster. Expect to see more updates, that are smaller and more frequent, than a few big ones. This allows us to make sure each fix is working right, as any change can have unintentional side effects in a game this huge."
If you're a PC player and want to give it a bash, here's how:
Log into Steam
Right Click on Fallout 4 in your Library
Select Settings
Select Betas
A drop down menu will appear. Select Beta Update
Select OK
Wait a few minutes and Fallout 4 should update
When done, Fallout 4 should appear as Fallout 4 [beta] in your Library
To help you consider if it's worthwhile, here's what the new beta patch updates and addresses:
New Features
Number pad keys can now be used for remapping
Remapping Activate now works on Quick Container
Fixes
General memory and stability improvements
Fixed issue where equipped weapons become locked after completing Reunions
Fixed issue with When Freedom Calls where the quest would not complete
During Confidence Man, fixed issue where player's health would continuously regenerate
Fixed crash related to jumping into water and reloading saved games
Fixed issue where Launcher would not save God Rays Quality setting properly
It doesn't seem like the most exhaustive patch, and doesn't seem to fix any of the odd item duplication glitches, or the potentially game-breaking Monsignor Plaza problem – but it's available to use, if you're brave enough.
Last Updated: November 24, 2015