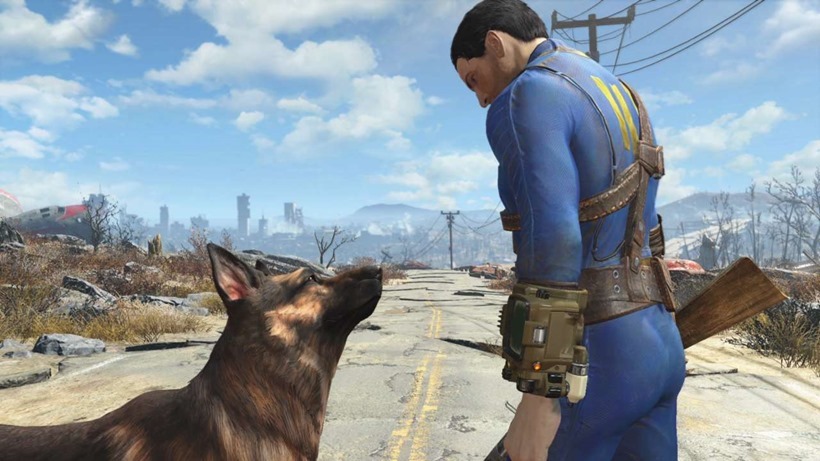 Put on that Vault 111 suit and dust off the Laser Pistol. Fallout 4 is now almost within reaching distance, with one of the most anticipated games of the year just a day and two weeks away from finally releasing. Bethesda has been steadily getting everyone more excited for their biggest release of the year, but nothing gets the blood following quite like knowing that a game has gone gold on time.
Which means there's absolutely no way Fallout 4 won't make its November 10th release date on any platform, barring some spectacular catastrophe in production. Bethesda announced the news over the weekend, with a screenshot of some packed copies of the game teasing everyone even more.
Oct 23rd – the bombs have fallen. Fallout 4 is complete. All 27 versions. pic.twitter.com/AwkWOoTEgt

— BethesdaGameStudios (@BethesdaStudios) October 23, 2015
Fallout 4 – if you haven't been paying attention most of this year- is the next big numbered sequel in Bethesda's take on the franchise, joining the likes of Fallout 3 and Fallout New Vegas. From what we've seen it's a fairly similar game too, with the now famous V.A.T.S system making a return to make some shots a little more sure than others. With that comes killing raiders, getting killed by grotesque mutants and looting every single locker you can possibly get your hands on.
One of the biggest changes is the way S.P.E.C.I.A.L and levelling up works. The seven pillars of Fallout gameplay now have perks within each of them, so burning points in one will unlock even more tiers for you to choose from. It's a slight change to the way things were in Fallout 3, but it seems to make for a far more structured, streamlined way of building your characters.
Fallout 4 is out on Xbox One, PS4 and PC on November 10th. Are you picking it up?
Last Updated: October 26, 2015