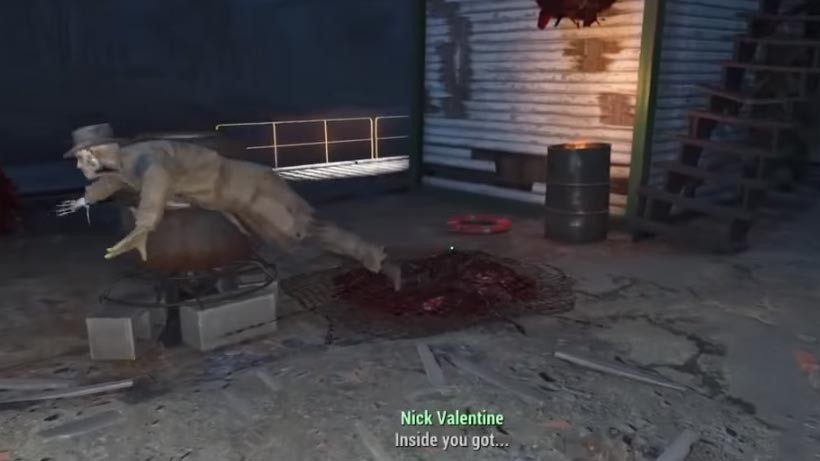 Fallout 4 may be a great game by the sound of things, but it also happens to have more bugs than the beard of a hairy biker who decided to go for a ride with an open-face helmet. It's to be expected with this kind of game, a massive, variable-driven open-world experience where things are bound to go wrong. For the most part, these bugs are harmless and goofy, although a few game-breakers do lurk around the post-apocalypse of Boston.
Naturally, some patches will be needed to fix the game up to scratch. And thankfully, PC gamers will be able to beta-test that patch for console players.
"It's true that the freedom our games offer you can lead to unintentional consequences that are sometimes bad, when the game combines too many unexpected elements at once," Bethesda wrote in a new blog post.

Given the scale and complexity of the systems at work, especially when allowing you to build your own settlements, we're happy that Fallout 4 is our most robust and solid release ever, and we'd like to thank our amazing QA staff who worked as hard as anyone to break the game so we could fix it during development.

But a hundred testers will never replicate the many millions playing the game now, and we're hard at work addressing the top issues.
What Bethesda will be fixing still hasn't been revealed, but the process for doing so will see the patches released in a beta format on PC first before they hit console.
"Our process for updating the game will include releasing a beta patch on Steam, followed by full release on PC, then release on the consoles," Bethesda said.

This process has worked well for us in the past and allows us to get more fixes out faster. Expect to see more updates, that are smaller and more frequent, than a few big ones. This allows us to make sure each fix is working right, as any change can have unintentional side effects in a game this huge.
PC gamers can expect a patch sometime next week. Bugs and glitches may plague the game, but Bethesda is still gleaming as Fallout 4 has been one of the biggest hits of all time for the developer and publisher.
Last Updated: November 20, 2015