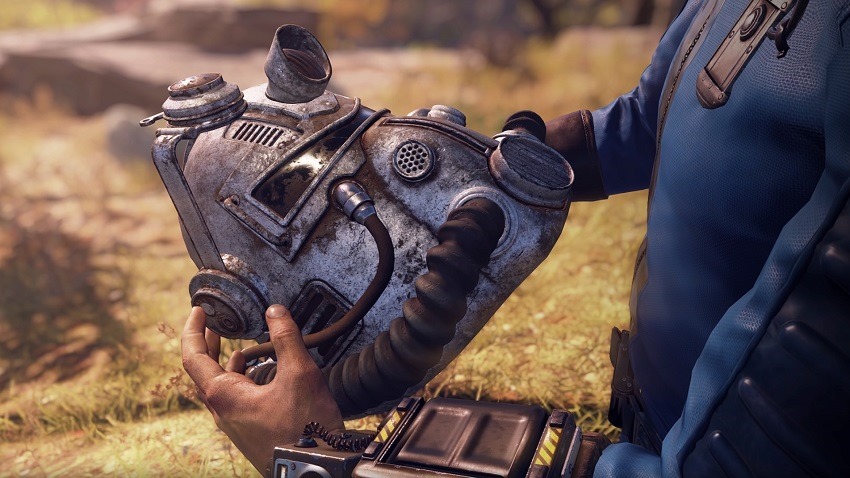 Fallout 76 isn't your standard Fallout game. All previous iterations have been single-player focused adventures across different parts of the American wasteland, after nuclear war has scorched the earth and left inhabitants concealed in vaults with the responsibility to rebuild. But no Fallout game has really emphasized that reconstruction, and its in Fallout 76 that you finally get to see that. With a whole host of other players too. Fallout's introduction to online survival multiplayer is going to need some testing, and you'll get the chance to do just that before launch.
Fallout 76 will be holding a B.E.T.A (Break-It Early Test Application, cute) in late October, leading all the way up to the launch of the game on November 11th. The beta won't be like ones you've played in the past either. Bethesda is seriously wanting players to break their servers before launch, so that they can roll them out properly when that day comes. In order to do that, Fallout 76 will only be playable at specific times. Bethesda is toying around with 4-8 hour windows, after which the game will be taken offline for fixes before going right back up again the next day.
This way Bethesda hopes to get as many people online at once as possible, to really stress test the architecture they have in place. But they do caution beta players that the experience will be rocky. There's some features that might still have some issues present that could be kept for fixing in a day-one patch, and that might not be fixed while testing is on-going. So really, it sounds like more of a test than most betas nowadays anyway.
That doesn't mean there isn't some marketing involved. The beta will go live for Xbox One players first on October 23rd, before rolling out to PS4 and PC players a week later on October 30th. Here's the game's intro sequence to tide you over until then.
fallout 76 is out proper on November 11th, along with Hitman 2 and Spyro Remastered. The wasteland will have some competition.
Last Updated: September 27, 2018