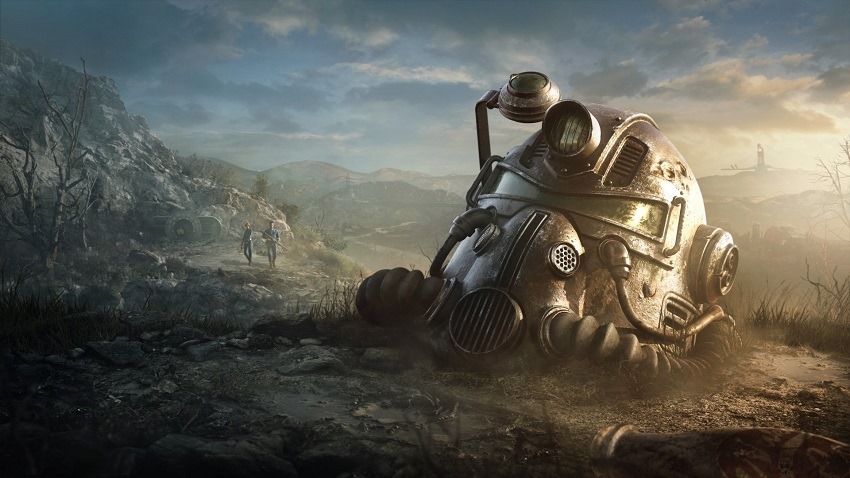 Fallout 76 is in rough shape. It's buggy at the best of times, with textures not loading in, erratic enemy behaviour and buildings just disappearing, and downright unplayable at other times with unstable servers and unrelenting performance issues. It's a game whose massive 50GB day one patch didn't really fix enough, despite requiring a redownload of the entire client if you had either pre-loaded it or kept along your files from the beta. Now, just a week after launch, you can expect to do it all again.
The first big patch for Fallout 76 is out now, and at least on Xbox One and PS4 you're looking at a download in the region of 47GB. Eurogamer pulled down the patch on PS4 and found that it basically rewrote most of what you have installed already, with the actual installation size at the end of the update hardly changing. It's a much better outlook on PC though, where the patch only weighs in at around 15GB. Substantial still, but at least not nearing 150GB in total downloaded data as both console versions have required in just a week.
The changes are big too, with Bethesda citing vague but broad performance enhancements that reducing stuttering, changes to facets of PvP play and their intricacies and fixes for some quest-breaking bugs that have plagued a majority of players. You can read the full changelog here, which isn't nearly enough text to keep you entertained while the game updates again.
It's just another indication that Fallout 76 was released in a really poor shape, as Bethesda scrambles to address many issues at once that are preventing players from even just engaging with the story in a single-player capacity. Over the weekend servers were brought down after multiple players launched nukes at once, while many others (myself included) find the game difficult to put up with after frequent server disconnections and persistent performance plummets. Fallout 76 feels extremely far from polished, even by Bethesda's earned standards.
It's a pity then that there isn't much good to the game lying beneath this all that makes it worth sticking with, but we'll have more thoughts on that with our full review soon.
Last Updated: November 20, 2018