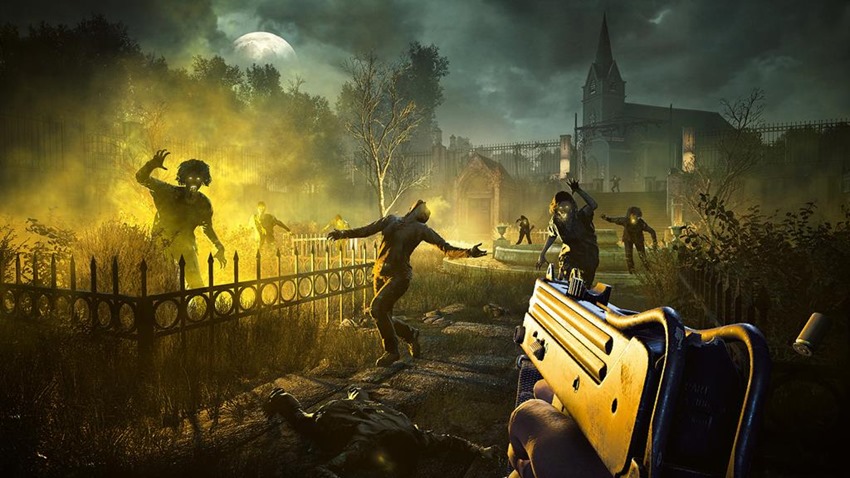 Far Cry 5 is a serious game with serious themes for serious people…if you ignore the fact that you can unleash a grizzly bear on people or hire a fat rocket launcher-lovin' fella with an IQ that is equal to that of a pet rock. While the majority of Far Cry 5 may focus on a more sombre and reserved tale of religion and cults of personality, its upcoming DLC looks ready to take the series in a much weirder direction that takes place in an apocalypse ravaged by zombies, a flashback to the Vietnam War maaaan and even setting foot on Mars. Which is excellent.
"The essence of Far Cry, for us, has always been to put players in a context or situation they're not really expecting and I think our three story expansions for Far Cry 5 are really a great statement to that effect," Associate Producer Phil Fournier said to PS Blog.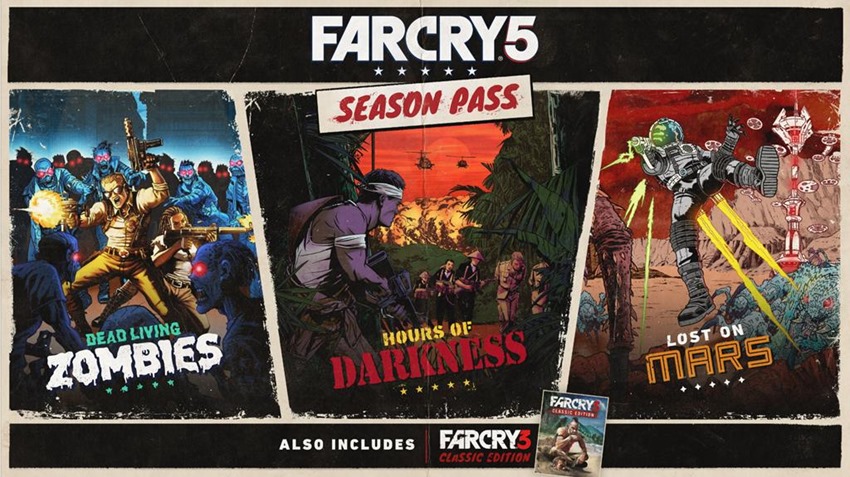 All of the three DLCs really have their own identity – Mars, the Vietnam War, a post-apocalyptic, zombie scenario – but, at the same time, we found ways to tie them into the main Far Cry 5 narrative. You might find, or hear about characters you met in the main game in these strange new places – even on Mars! I can't elaborate too much on that, but let's just say there's a character in Far Cry 5 who believes we're being 'watched' and, you know, maybe they're right!
Here's the catch that I want to know about: Is this merely Far Cry with different set dressing? According to Fournier, this DLC will be more than just a simple "reskin":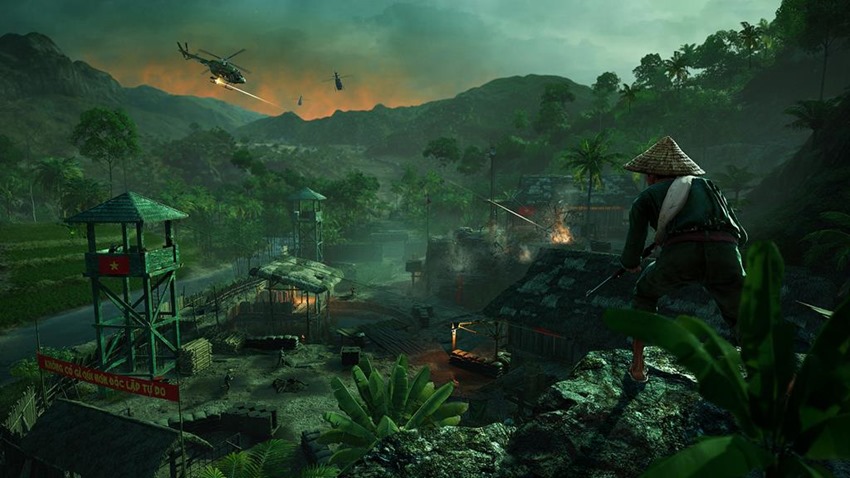 Each expansion feels like something new: you're going to be playing with different features and new toys in uniquely-realised open-world scenarios. We've really invested a lot of time and effort into that ensuring these were not simply 're-skins', but that that each represents its own distinct experience.

We had entirely different teams, like Ubisoft Shanghai, running the development from start to finish and they really did an awesome job of capturing the essence of Far Cry 5 in brand-new scenarios and environments that deliberately turn things on their head.
I'm…kind of keen on this content. I know Ubisoft has gotten flack for releasing games that only feel better a year after launch, but I think Far Cry 5 is a different beast. one that you don't need to constantly play every single day, even if it does feature some gameplay hooks designed to keep you invested in it.
That DLC will be out later this year, but the game that came out this week? It's rather chuffing good.
Last Updated: March 28, 2018