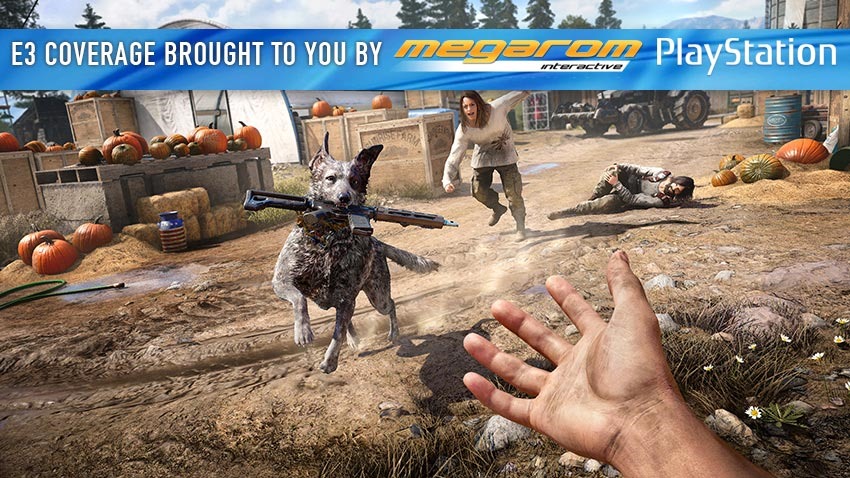 Far Cry 5 may not be straying too far from the core gameplay that has defined the series ever since Ubisoft took over, but it is looking to be downright mental in the narrative department. While its focus on the more isolated region of Montana in the US of A and an extremist doomsday cult may have stirred some rabid reactions online, it honestly feels like a game that has a darker sense of humour to it than any of its predecessors.
It's crazy, mad stuff that feels perfect for its environment. At E3 this year, we got a quick chance to quiz narrative director Jean-Sebastien Decant on the environment, Boomer and your fellow guns for hire. Here's what he had to say:
How Far Cry 5 manages to create an environment which is both dark and crazy in its scope:
I think Far Cry is all about surprises. So when we create a game, we take a world like Montana which is beautiful and then we think of the pressure that we could apply there and the current fanatical symptom seemed to be the perfect match. With Far Cry, it's all about anecdotes and powering the player with a lot of tools and letting them express what [they] want.

So that's why there are these different forces that are in the game, and it's really driven by what you want to do with the game.
On Far Cry 5's lead antagonist:
In Far Cry 5, the leader of the fanatical cult is Joseph Seed. He calls himself the father, he's very charismatic and he's convinced that the end is near. That civilisation as we know it is going to collapse and he wants to be ready. So with this cult he is prepping, he wants to be sure that he can survive when this happens. And he needs to take souls, because he knows that he needs to save people, sometimes he takes people against their will but they don't understand that actually he is going to save them.

That's at least what he thinks.
How the Guns For Hire inject personality into Far Cry 5: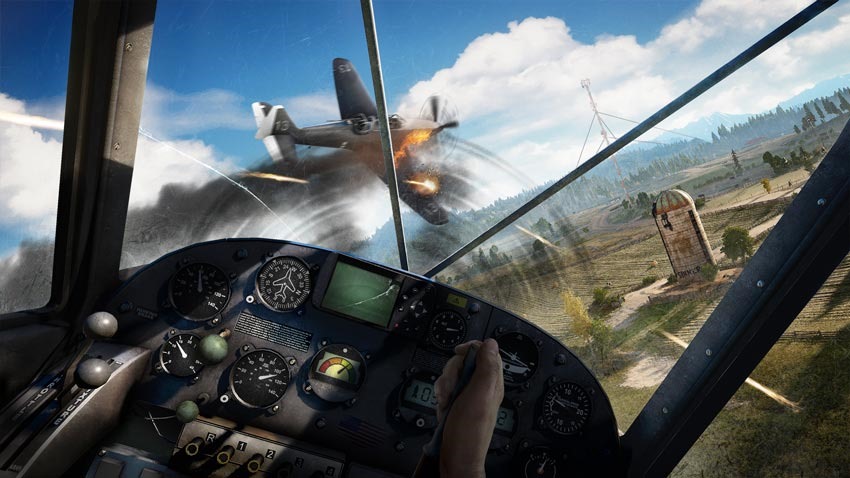 We have the biggest cast we've ever created for Far Cry. In the demo we presented Grace the sniper, Nick Frye the guy piloting the plane and Boomer. There will be plenty of others. We call them the Guns For Hire. These are people that are living in the world that are fighting the cult. Some lost their freedom, some lost their families, some lost their homes.

You will rally them and then they will fight with you. What I love on the narrative side is that they are from Montana so they have lots of stories so when you travel with them they could pinpoint something and say something about it. They also say cool stuff when you do cool stuff and they will comment when you do crazy stuff. So it's like having a virtual buddy and strolling around with them. It's super.
On Boomer generating so much popularity with Far Cry fans:
I think it's super cool and it's a surprise and it's a surprise for us at E3 that boomer gets so much love because actually in Primal we worked a lot with the animals. There were a lot of partner animals and this time we wanted to focus a lot on humans but still bringing a few animals. There's Boomer, there will be others. There will be competition on the animal side.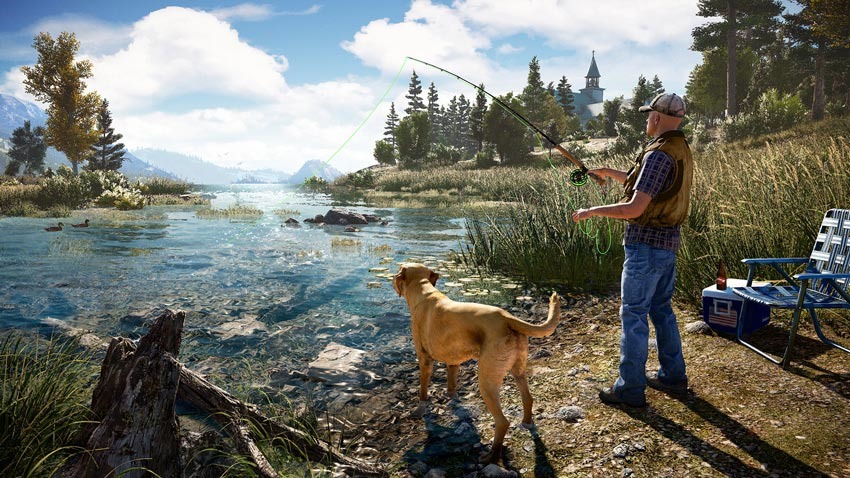 Far Cry 5 drops early next year. It's a solid game, amidst a line-up of really strong content from Ubisoft that was shown off at E3 that includes the likes of Skull & Bones, The Crew 2 and Mario + Rabbids Kingdom Battle. Also, I hear people are excited for this Beyond Good and Evil sequel apparently.
Need more E3 in your life?
Check out our E3 2017 portal powered by Megarom Games and PlayStation
Last Updated: June 20, 2017