Spoilers, obviously.
Life is tough outside of Prosperity. The Highwaymen are everywhere, mother nature has an army of psychotic bears who think that your blood is sweeter than honey and they're definitely interested in more than just your pickernick baskets. Fortunately, help may be at hand from the most unlikely of sources: Far Cry 5's primary antagonists, the Eden's Gate cult.
In the years since Joseph Seed was proven to be entirely right about the end of the world, Eden's Gate has managed to carve out a small kingdom that is populated with hardy acolytes and a faithful flock. Weird thing is, is that ol' Joe Seed has gone missing. In an exile of his own making, the Father holds the key to helping Prosperity fight back against Mickey and Lou, and it's up to you to find him.
Doing so requires a dip into one of Far Cry's most time-honoured traditions: Tripping balls and following the light fantastic, duuuuuuuuuude. At one point in this quest to find Joseph, you'll need to acquire his holy book so that you can gain entrance to the Seed compound. To do just that, you'll need to align a Seed amulet up so that the world can be straightened.
There are three sequences to work through. The first one requires you to match the amulet to a windmill. Pull the lever outside the log cabin, go inside and peer through the hole in the roof until you can match the amulet up like so: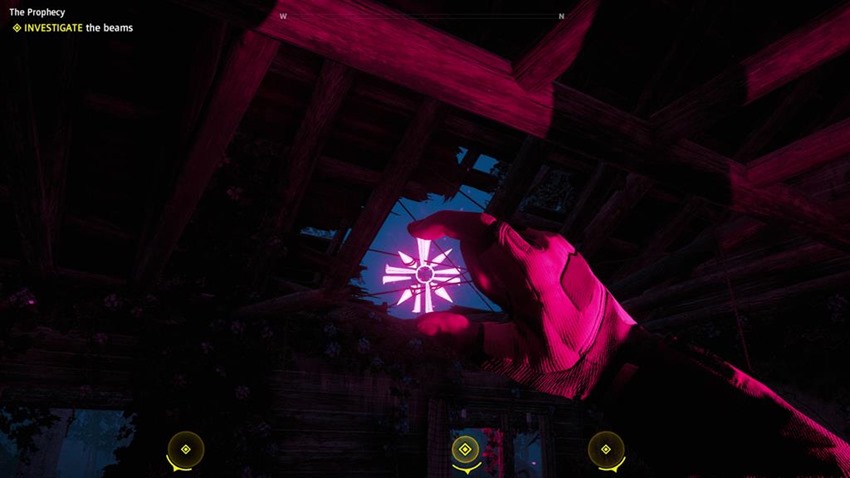 Next, there's another alignment up by some old rocks. Kick the wooden boards into smithereens, stand back and match the symbol once again.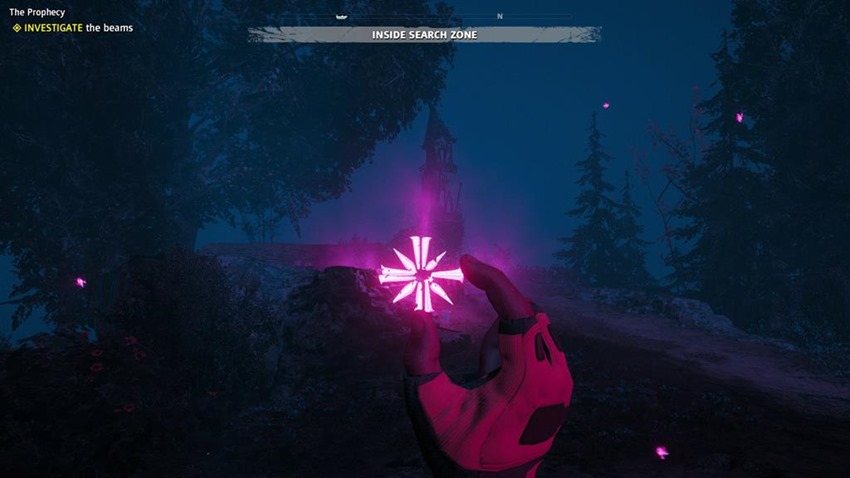 Finally, head on down to the docks, light the bramble weeds in front of you on fire and line the amulet up one final time: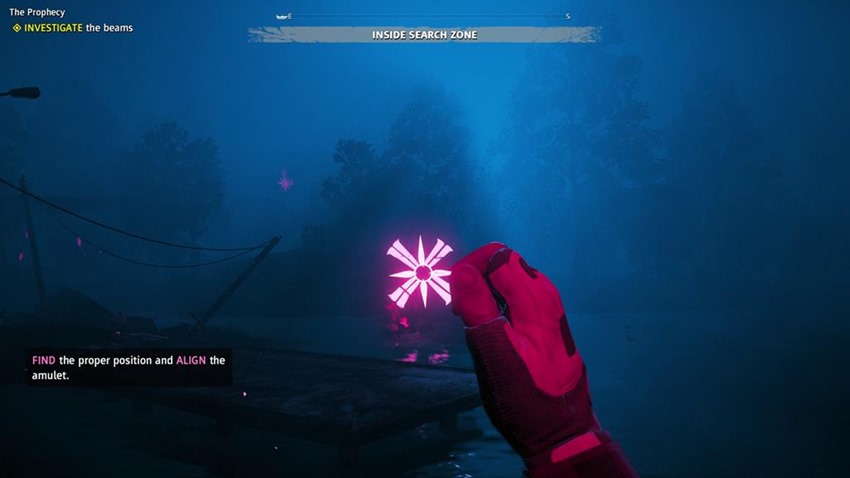 And there you go! You've got a chance to enter the bunker where GI Joe Seed holed up at the end of Far Cry 5, and a chance to reclaim the book that will grant you safe passage into the Eden's Gate village.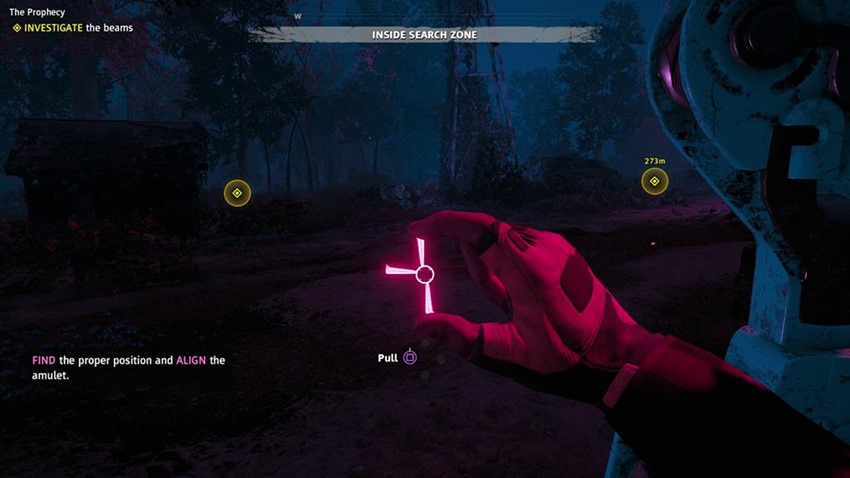 Last Updated: February 15, 2019