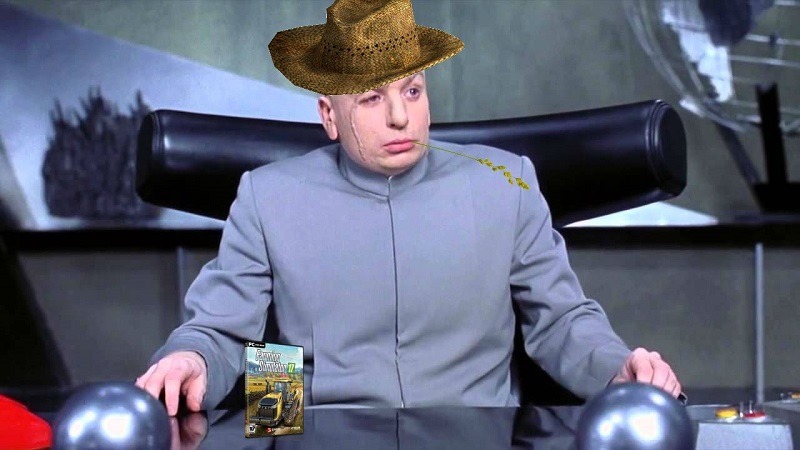 "That's a lot of cabbages!"
The past few weeks have been pretty busy gaming wise. We've seen the release of (in no particular order) Mafia III, Call of Duty Infinite Warfare, Civilization VI, Battlefield 1, Dishonored 2, Titanfall 2, Watch Dogs 2, and many, many other excellent titles.
You know what else launched? Farming Simulator 17. That's right, inbetween all those triple AAA games came the title that lets people live out their dream of running a digital farm.
Now, due to it being such a busy period, you'd think Farming Simulator 17 wouldn't sell too well. I mean, just look at Titanfall 2 for example. Despite being excellent, having the shooter come out straight after Battlefield 1 and before Infinite Warfare has really taken a toll on its sales (not that EA are worried or anything).
Farming Simulator 17 though? It's done surprisingly well. In fact, Focus Home Interactive have announced that it has sold over a million copies (via DSO Gaming)!
"Reaching one million players in such a short amount of time is simply amazing," said Thomas Frey, the Creative Director of GIANTS Software. "It makes us very happy to see that Farming Simulator 17 is being received so well after all the work we've put in the game and the additional people we brought on board to make our largest project ever come to life." "In our publisher Focus Home Interactive, we have a great partner who fully supports our vision of creating a game that lives up to the expectations of our passionate community throughout all stages of development and release, which led to this success."
Great sales in this busy period is no surprise actually. I hardly expect those who like shooters to have the exact same sort of love for managing a farm. Farming Simulator has its own core set of fans, and I very much doubt they'd lose sleep over having to choose between this and Battlefield 1 for example.
They really seem to be digging this latest venture into the corn fields too. Even our own Banana Jim enjoyed the game:
Farming Simulator 17 is the best version to date, and if you've ever been curious about what the genre is all about, now's the best time to experiment with something a little different. However, it's not a title that will appeal to everyone. This is after all a game about watching digital grass grow.
Last Updated: November 25, 2016