By Michael 'axtremes' Harmse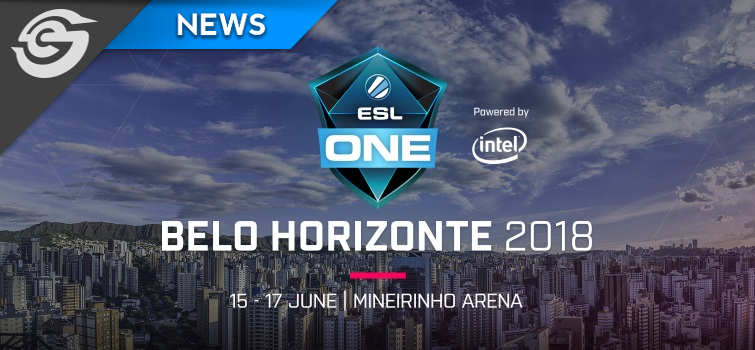 CS:GO's most passionate live audience witnessed the first tier one competition in their country since 2016, with ESL One Belo Horizonte this past weekend. The beautiful horizon of Brazil and the Mineirinho Arena played host to eight teams competing for the $200,000 prize pool and more importantly, a point towards the $1 million Intel Grand Slam.
Liquid Gold
The Americans of Team Liquid would enjoy rabid support from the crowd if they made it to the arena. The presence of former SK support player Epitácio "TACO" de Melo would ensure they had the sixth player of the crowd firmly on their side. Liquid has been serial playoff contenders in 2018, but have only one relatively minor title to their names in the form of CS_summit 2. Belo Horizonte would be their big chance as both FaZe and Mousesports would be fielding stand-ins, while Astralis and Na`Vi were absent. In theory, this would allow Liquid their best shot yet at a significant title this year.
Out of FaZe
FaZe Clan has looked less potent in recent months. First with former NiP player Richard "Xizt" Landström as the temporary replacement for Olof "olofmeister" Kajbjer during his hiatus. In more recent weeks with Norwegian Jørgen "cromen" Robertsen. Despite winning IEM Sydney with Xizt, FaZe have struggled for consistency since the reemergence of Astralis as the world's best lineup. It's no small wonder, owing to their turbulent roster of late. They would need their stars to shine rather brightly in Brazil to win the trophy.
N0thing doing
Another multi-national team, another situation where a star player had to be swapped out for personal reasons. Retired former Cloud 9 rifler and on-camera analyst just last weekend at ECS Finals, Jordan "n0thing" Gilbert would be on hand for Mouz. He was replacing probably the best player on Mouz, Tomáš "oskar" Šťastný. They are a top-four team with oskar, but how would they fare in his absence?
SKuse me?
SK Gaming has been struggling for form for what seems like months. The double Major-winning team of 2016 looked a shadow of their former selves heading into their home tournament. Even the addition of American prodigy Jake "Stewie2K" Yip had failed to arrest their downward spiral. Communication has of course been an issue with Stewie2K's inclusion forcing a switch to English for calls. Despite their obvious issues, the largely Brazilian team were hoping their home supporters would help push them over the line.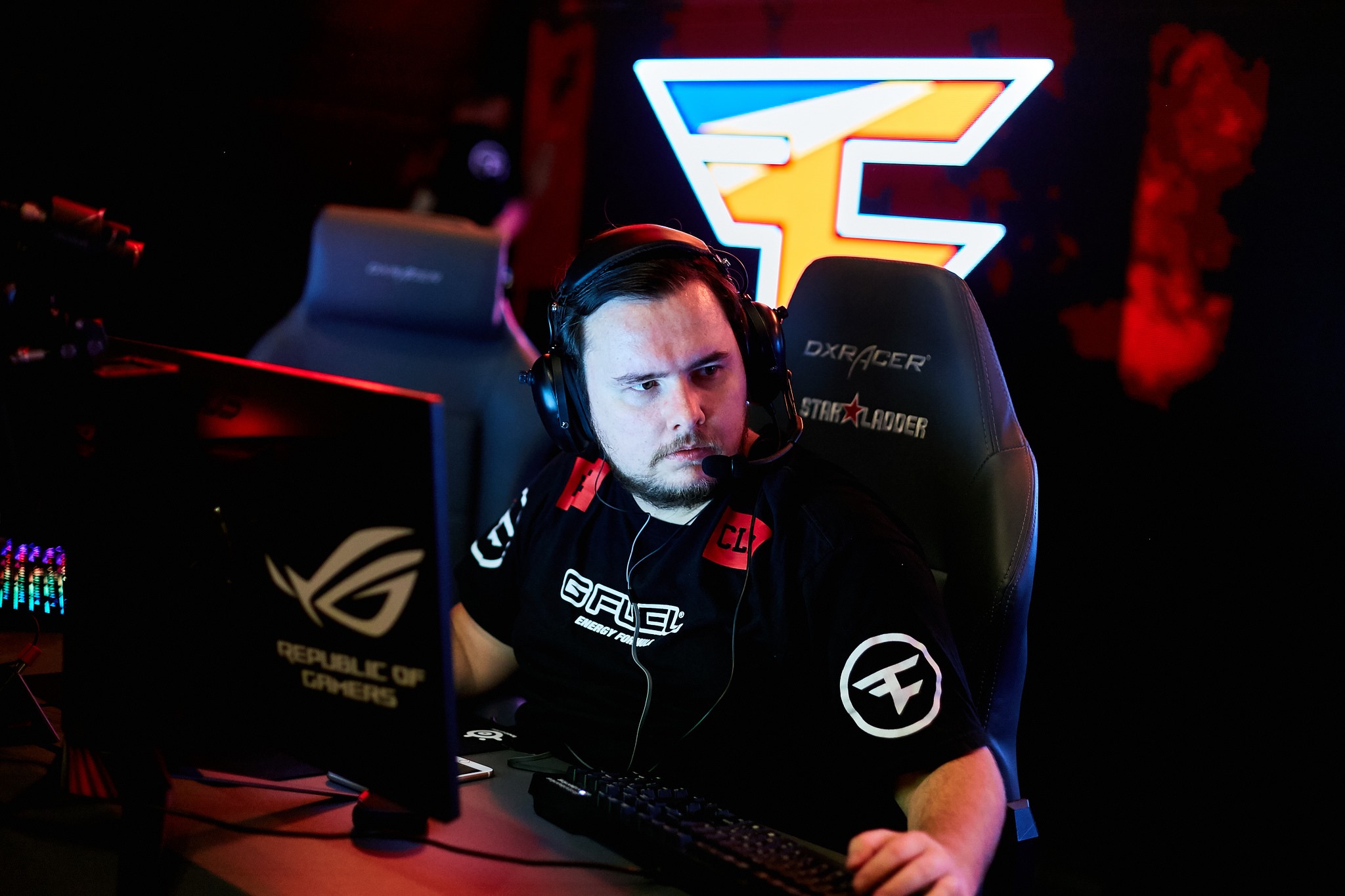 Ladislav "GuardiaN" Kovács and co stayed focused to take the championship title. Image courtesy of Starladder.
The Group Stages
Group A
FaZe barely had to hit second gear as they cantered to an easy group win. The only worry for them would be that they were not really tested before heading to the Semi-Finals. SK Gaming suffered an embarrassing loss to the Turks of Space Soldiers before reversing the result in the Group A decider match to get through to the playoffs. Space Soldiers weren't quite able to defeat the Brazilians in front of their home crowd after beating them in the empty arena the day before. A solid showing nonetheless. Ghost provided little resistance with their recently retooled roster.
Group B
Mousesports destroyed Não Tem Como on their first LAN appearance before securing a significant 2 – 0 over Liquid to advance to the Semi-Finals. Liquid swept aside BIG in their opening match before struggling to deal with Mouz. They put up the same result as before against BIG in the Group B decider match, but looked unconvincing with the playoffs looming. BIG had a decent first outing with their new addition Owen "smooya" Butterfield and their full roster, but still need work. NTC looked mostly woeful aside from a single map against BIG.
Semi-finals
FaZe Clan vs Team Liquid: 2 – 1
The European mix wasted no time in laying waste to Liquid on Nuke. 16 – 3 was the outcome. Dust II saw a resurgence from the Americans as well as holding off a late FaZe comeback to take it to Mirage after a 14 – 16 squeaker. FaZe seemed to finally find that extra gear and silenced the crowd with a decisive 16 – 7 victory.
Mousesports vs SK Gaming: 2 – 0
Even with SK's huge support and a cheering and chanting crowd urging them on, they were not able to mount much of a challenge to the Grand Final ambitions of Mouz. Dust II's 16 – 7 to the Europeans was the first blow. The knockout punch came on Train where SK put up a better showing, but was laid flat by Mouz's 16 – 12 courtesy of a late surge.
Grand Final
FaZe Clan vs Mousesports: 3 – 2
The best of five would be contested with no Brazilian players in attendance. Thankfully the local supporters still showed up and created a superb atmosphere for the showdown to come. Much like in the Semi-final, FaZe started red hot. The score was 16 – 6 on Inferno to them. Cache appeared to be a repeat performance before Mouz reversed the 11 round deficit in epic fashion, born off the back of a Chris "chrisJ" de Jong 1v4 clutch. Mouz stole it away, 14 – 16. Train was close but looked to be under Mousesports' control the entire time. The 12 – 16 meant Mouz took the lead in the series for the first time.
FaZe were not about to let another potential title elude them this time around as the parried with a superb 16 – 9 on Mirage and equalized the series ahead of Dust II. The classic map didn't quite deliver a classic though. Throughout the series, both teams were struggling for synergy. Most likely because of their recently destabilized rosters. They were relying on big plays from star players. Nikola "NiKo" Kovač and Håvard "rain" Nygaard obligingly delivered for FaZe when it mattered most. Faze claimed the final map 16 – 10 and with it the ESL One Belo Horizonte trophy.
Next up…
FaZe is now in the driver's seat in the Intel Grand Slam. If they can best Astralis in two weeks' time at ESL One Cologne, that massive cash prize could be theirs. The Danes will hardly be willing to give it to them on a plate though. I can't wait to see how things play out in the Cathedral of Counter-strike.
Esports insight, opinion, news and more at Esports Central
Like esports?
Check out esports central
Last Updated: June 19, 2018