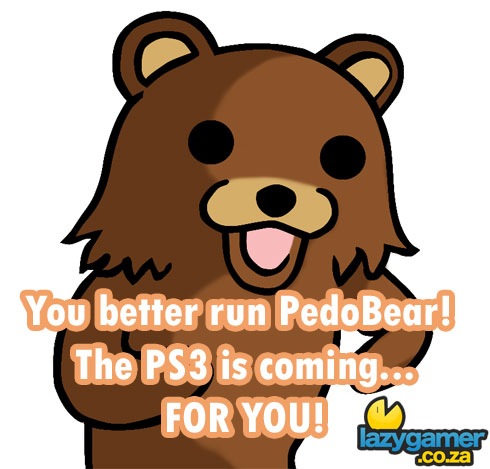 Child Pornographers have been getting smart lately, encrypting the nefarious data they send over the internet. Federal agents are tasked with cracking this encryption, in an effort to send paedophiles to the very special part of hell reserved for them. Lately, instead of using the $8000+ machines they had been using, they've opted to employ $300 PS3's.
According to one agent, "Bad guys are encrypting their stuff now, so we need a methodology of hacking on that to try to break passwords, The Playstation 3 – its processing component – is perfect for large-scale library attacks."
Networked PS3's can process 4 million password combinations per second, something that helps a long way in cracking the 282 trillion possible combinations a single, 6 digit password possesses.
Unfortunately for the agents the new PS3 slim is unsuitable; without the option to install linux they can't use the consoles for their number-crunching abilities. Thankfully places like Ebay are still awash with PS3 Phats looking for a new crime-fighting home.
The PS3. It only does everything, including catch perverts.
Source : Hot Blooded Gaming
Last Updated: November 16, 2009