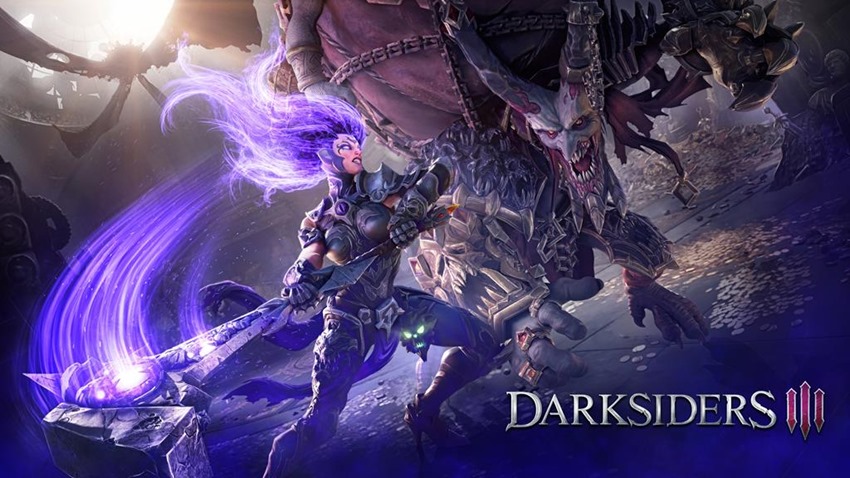 Darksiders 3, the sequel that almost never was. When THQ crashed and burned, it looked like the end for a series that was just getting started. The original Darksiders may have been seen as a Legend of Zelda game on the most stylish steroids ever injected, but it was still a heap of fun to play. Darksiders 2 opened up the formula immensely, and while it might not have hit the same highs as the original, it was still a hell of a game.
Fortunately, THQ Nordic stepped in and took control of the franchise. In many ways, the third game in the series represents a fresh start for the characters and worlds that Joe Madureira and his development team cooked up so many years ago. Fury herself shares plenty of influences from Dark Souls, resulting in a game that looks more strategic than flashy, only without the overwhelmingly oppressive atmosphere soaking into your bones.
Can that new direction pull off a win for THQ and developer Gunfire Games? Hell if I know, but I'm still intrigued by what I see in the latest trailer for Darksiders 3, that shows off Fury and her ultimate skillset:
THQ Nordic and Gunfire Games today unveiled Force Fury, the Force hollow form of Darksiders III protagonist and third horsemen of the Apocalypse Fury! Fury's form evolves throughout the game and with it, her powers and weaponry. Her so called Hollows are powers bestowed upon her by the Hollow Lord to help her lead the Horsemen and defeat the Seven Deadly Sins.

Once she unlocked them, Fury can switch between her four Hollows at will, to adapt to her enemies and environment.
Because I'm such a swell fella, here's a bunch of new screenshots to feast on as well:
Darksiders III whips it real good on November 27. It'll be out on PC, PS4 and Xbox One.
Last Updated: October 4, 2018