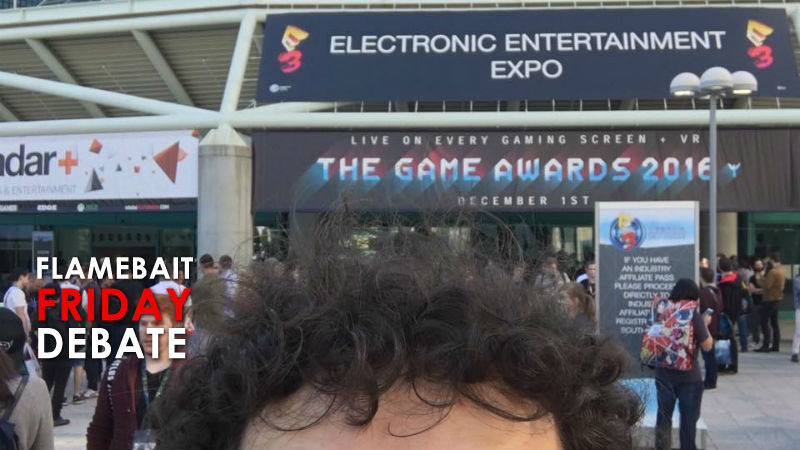 E3, that time when our hopes and dreams are born. Okay, maybe not quite, but for many of us, it's the start of the hype calendar. Games that are only getting released at the end of this year, or early next year, or even further away, are teased and promoted and made glorious. This is when we fall in love and lust, before all the downgrade rumors and delays and bad reviews. This is when everything is shiny and new… or is it?
This year, covering E3 from home, I didn't fall for the hype as much as I'm wont to while on the ground. No big stands, no hands on sessions of my own, it's just trailers and what I can glean from our guys. Still, there were some stand out hits for me from E3.
I now desperately want to play Horizon Zero Dawn, and the new Legend of Zelda. I'm also incredibly amped for the new Watch Dogs. But I'm also a bit disappointed – ReCore doesn't seem quite as cool as I'd hoped, and we didn't get nearly enough information about Mass Effect: Andromeda to satisfy me. At least we saw some fun new trailers – Ubisoft's new South Park game looks hilariously awesome, but that new Resident Evil VII looks like it's breaking the franchise; Resident Evil is awesome in third person, why would you make it first person? Yes, I know for VR support, but that's just not a good enough reason.
Filled with highs and lows, E3 was interesting this year. What was your best and worst out of the conference? Do you think this year was better or worse than last year? And did it do its primary job – are you now hyped for games you didn't know or care about before this week?
Last Updated: June 17, 2016