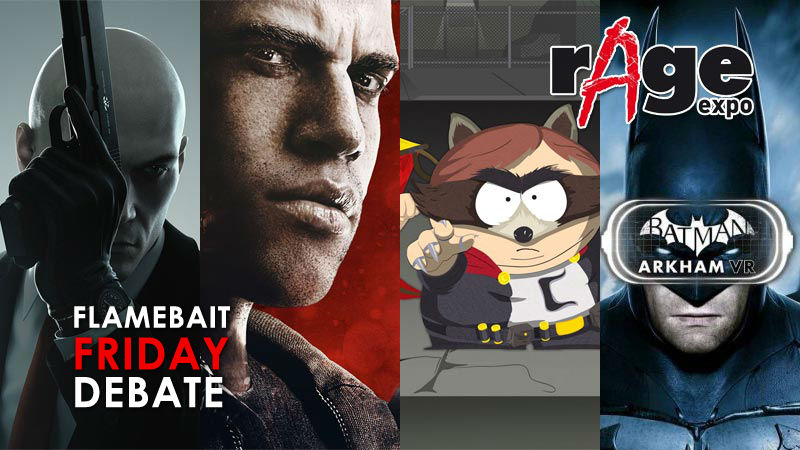 It has begun, my dear friends. I am not even at my desk while you read this. Instead, I'm probably not even at the Dome. I am probably driving through traffic on my way to 5FM studios to talk about rAge. Yes, that's right, you should tune in from 11 to hear me talk about all the awesome stuff on show and why it's so exciting.
Every year, I have mixed feelings about rAge. Is it worth it? Will I see stuff I care about? And every year I find a reason to be excited. Whether it's hands on time with games that are only releasing in weeks or months, or an opportunity to try out VR, or the ability to buy awesome stuff from local creators, there's always something that I enjoy.
Plus, I mainly just go for the chance to meet with all the local people I never get to see otherwise. This year we aren't doing a community get together, mainly because the weather forecast says we're getting another ridiculous amount of wind and I don't want a frozen community meet up yet again. But that doesn't mean we won't get to see each other. Let us all know when you're planning to be there, and let's all make a plan to find each other.
In case you forgot, here is the list of what's confirmed to be on show at rAge, although I've heard there's actually a whole lot more. What are you excited for? Me? I'm going to be going face on with Batman VR, as well as jamming some Steep, Mafia 3, Watch Dogs 2 and South Park. What more could I want?
Last Updated: October 7, 2016