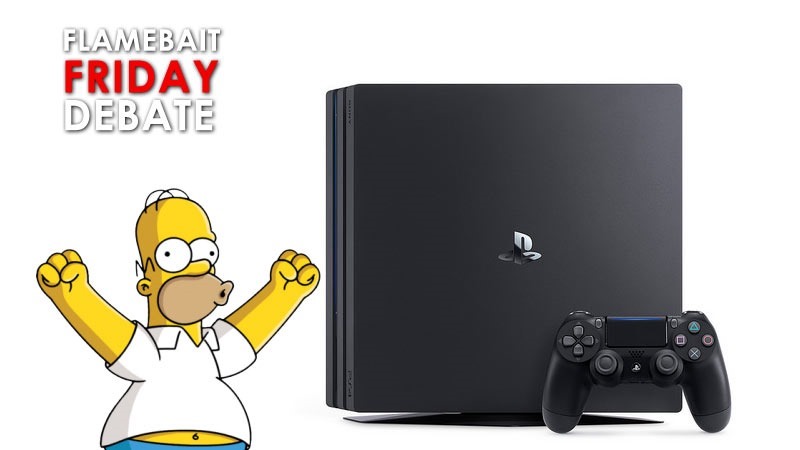 Next week, the PlayStation 4 Pro is being released to the world, though we're going to have to wait a bit longer. We still don't have a rock-solid release date for the thing, but we expect it towards the end of this month and, very definitely by the end of the year.
It's essentially two PlayStation 4's duct-taped together, with a much more powerful GPU, a boost in locks to the same 8 core Jaguar-based CPU and an extra gig of slower RAM for better application switching. Its biggest selling point, of course, is that it uses the magic of checkerboard rendering to upscale games to 4K. It really is impressive stuff, and doesn't look like a regular up-res at all.
There's a great big perception though that in order to benefit from the PS4 Pro, you need to have a new 4K TV to make the most of it. That's largely true – not only will you need a 4K TV, you'll also need one that support HDR10, and preferably 10-bit colour to squeeze the most out of it.
That doesn't mean that those of you with regular, older 1080p TV's won't benefit. As we've seen from a recent media blowout, many games will be offering a few different modes and options when it comes to graphics. Some games can run in 1080p with enhanced graphics, or enhanced frame rates – and in some cases, both.
Ni-Oh, as an example will let you run the game in various ways:
PS4 Pro, HD display. Option 1: "Movie Mode" Stable 1920×1080 resolution with high quality anti-aliasing at 30fps
PS4 Pro, HD display. Option 2: "Action Mode" Stable 1920×1080 resolution at 60fps
PS4 Pro, 4K display. Option 1: "Movie Mode" Stable 3840×2160 resolution at 30fps
PS4 Pro, 4K display. Option 2: "Action Mode" Stable 1920×1080 resolution at 60fps
The list of games that are getting PS4 Pro support is extensive, with over 50 games getting speed, graphics, or resolution bumps by the time the system launches next week.
But! And this is important – is the graphical bump sufficient enough to warrant upgrading? Do you even care, or is it all a little much like the PC upgrade cycle for your tastes? The PlayStation 4 was released just about 3 years ago, and while this newer model certainly doesn't make the current PS4 obsolete, it certainly makes it less shiny.
Are you excited for, or interested in the PS4 Pro? I hate to admit the recent media explosion has made me quite tempted to pick one up – but that's really just technolust talking.
Last Updated: November 4, 2016