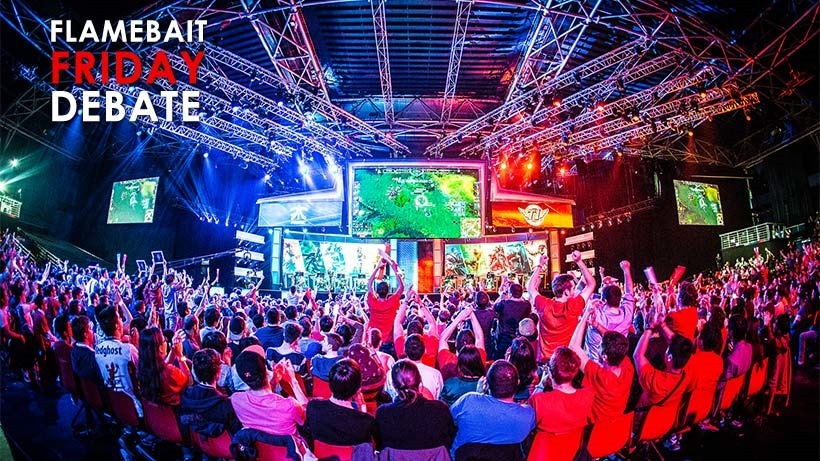 As many of you might know, my interest in eSports is in line with my interest in things like anime, macramé and Morris dancing – that is to say, it borders on non-existent. And yet, yesterday, I found myself actually interested in the future of eSports, particularly within the South Africa context.
That's largely a result of Telkom's great big eSports push, which I think they executed perfectly. Last night, at a glitzy event, Telkom officially kicked off its new Digital Gaming League – with the announcement of a R1 Million cash prize pool. Essentially a great big rebrand of the previous Do Gaming League with a tighter focus, the Digital Gaming League is arguably the biggest eSports push we've seen in the country.
And what made it work, for me at least, is that it was so professionally done. I've seen and heard some grumblings within the local eSports scene that it really isn't anything new, and that the DGL has always had this sort of sponsorship, along with a lot of other negative rhetoric – but I think Telkom's tactic here wasn't to really focus on the finer aspects of eSports itself. Instead, it was pure, perfect marketing – a grab for public perception and mindshare, and it's worked. People, locally, are talking about eSports more than I've seen before.
"The Masters programme will become the pinnacle of eSports in South Africa where eight MGOs will compete for R1 million in cash, the largest prize pool in South African eSports history. At the same time, the DGL will develop the local eSports to bring in new gamers through casual gaming competitions, improved spectator access and increased awareness," says Enzo Scarcella, Telkom's chief marketing officer.

"Gaming has seen phenomenal growth over the past few years as players become ever more engaged. We already have more than four million gamers in South Africa. By professionalising the sport and developing new players, we can look forward to seeing more local talent compete on the same footing as international teams," says Johann Von Backström from the DGL Management Company.
Couple that with the news that diverse financiers with significant backing are putting cash in to local eSports, and it all starts looking pretty rosy.
What do you think? Is all of this going to help the local eSports scene explode this year? Has any of it helped you – the layperson – become a little more excited for local eSports?
Like esports?
Check out esports central
Last Updated: January 22, 2016