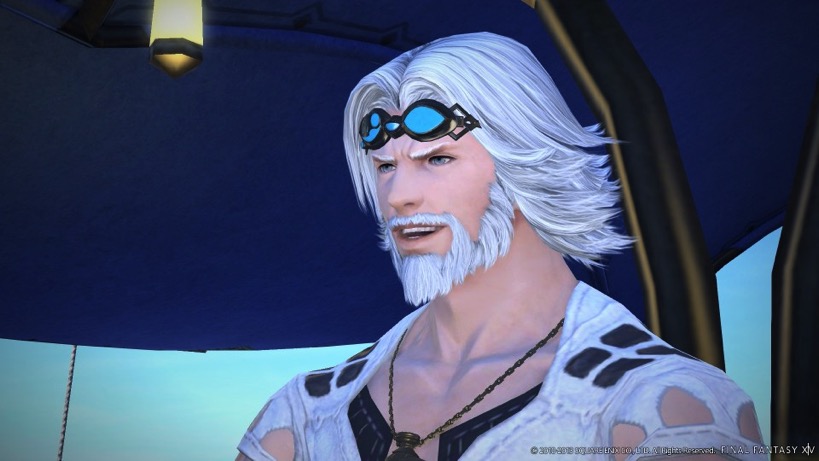 I really wasn't expecting to enjoy Final Fantasy XIV. Final Fantasy was always an experience I enjoyed, but it was the quintessential single player game for me. Playing it with other people? How would that work? Well, apparently it was great – I gave the base game a good review, and raved about its major expansion. Apparently, I wasn't the only one – Square Enix is celebrating the fact that six million players (excluding free trials) have enjoyed Eorzea since launch by inviting lapsed players back with free game time.
According to the press release, which I'm going to copy and paste here, there's time for any of us who played the game buy have since lapsed our accounts, and there's tons of new stuff to check out.
This significant milestone coincides with today's release of Patch 3.35 and the announcement of a free login campaign period that will run globally from July 25 (midnight PDT) to August 30 (11:59 PM PDT). The latter offers lapsed players up to five full days to explore the wealth of new content.

Patch 3.35 introduces the Deep Dungeon: The Palace of the Dead, where newcomers and veterans can band together for an unprecedented adventure in FINAL FANTASY® XIV. With parties of up to four, the Palace of the Dead is the first of many planned content updates where players can battle through an array of enemies, avoid traps and tackle bosses to gain valuable experience. The dungeon features randomly generated maps, several dozen floors, and starts every participant at Level 1 with a unique new progression system. Diving deep into the dungeon will see players focusing on strengthening their gear throughout their journey, as they work to unravel the mystery of the Palace of the Dead.

The free login campaign will be available to players registered for a service account that has not been active for 30 or more days before the campaign period. Those with active subscriptions will not be eligible. The free login period lasts a maximum of five days, until 11:59 PM of the fifth day after logging in.
Previously, I couldn't really make use of the free game time promotions – it usually took me the free day or two just to download all the updates. But now, I have high-speed internet and a full five days to play? I think I'm going to have to spend a very happy long weekend playing in August. That seems like an appropriate way to celebrate Women's Day, right?
Last Updated: July 20, 2016