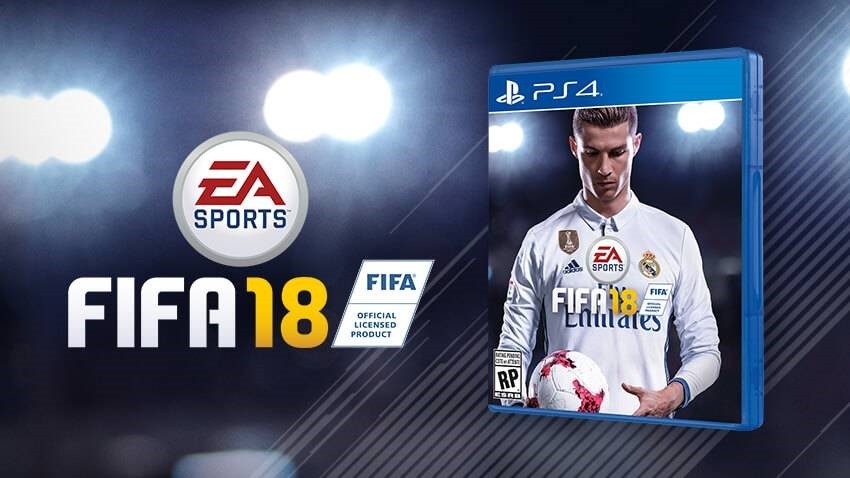 Water is wet, the sky is blue, Star Citizen isn't out, and Darryn is a fumbling idiot when it comes to technology. These are but some of the constants of our universe.
Another constant? A new FIFA game. Yes, FIFA 18 is coming as we all knew it would. EA officially revealed the game yesterday though giving scant details on what would differentiate this year's game from last year's one.
It will feature Real Madrid C.F's star Cristian Ronaldo as the cover star on all formats of the game – but his influence will be felt in more than just aesthetics. The football star's player data was recorded during training sessions and will be used to make improvements to the game's AI (and presumably, diving physics).
To deliver innovation in FIFA 18, Cristiano Ronaldo's data was recently recorded during a training session at a mobile EA Capture studio in Madrid. Data capture of Ronaldo's acceleration, run cadence, skills, and shooting technique were all recorded to bring veracity to his likeness and personality in FIFA 18. His data also informed important gameplay elements including fluidity, player responsiveness and explosiveness. Fans can learn how Ronaldo fueled FIFA 18 by tuning into EA PLAY on June 10 at 8:00pm BST on EA.com.
FIFA 18 launches on PC, PlayStation 4, Xbox One, Switch, PlayStation 3 and Xbox 360 on September 29th. It won't be called FIFA 18 on the Switch though – and will also skip out on The Journey.  Old-gen players can probably also expect more than a few concessions with their version too. Last year's FIFA 17 skipped out on the single-player campaign mode "The Journey" on the older consoles – and it won't appear this year either. Those three versions also run on an older engine, and not the Frostbite one that powered FIFA 17 on the PS4 and Xbox One.
We'll find out everything else we need to know about FIFA 18 this weekend.
Last Updated: June 6, 2017