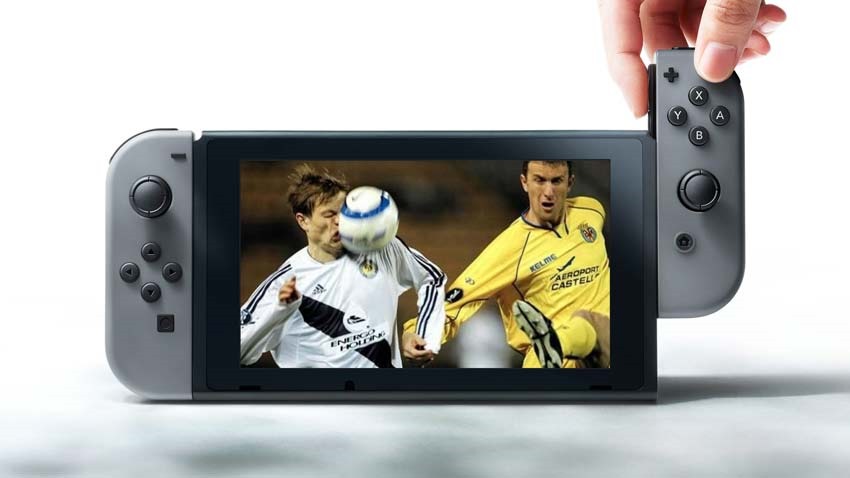 I may not ever understand the appeal of football (much to the dismay of my father who would literally bleed for his beloved Liverpool team), but I do understand numbers. Few games manage to crank out consistent chart-topping sales like EA's FIFA franchise. Last year's FIFA 17 saw the series adopt a more storied approach in addition to the usual antics, hitting the usual suspect consoles and PC as FIFA has done for several years now.
But 2017 sees FIFA head to a new pitch, the Nintendo Switch. And it may have a dedicated audience already on that platform. Think about it: How players can actually take their game of FIFA with them on the go, perfect for when their significant other wants to watch some TV like Master Chef, Murder She Wrote or whatever is actually popular on that flatscreen.
That gives FIFA 18 an edge towards even bigger sales possibly. To do that, Nintendo owners will be getting a version of the beautiful game that is customised towards that platform. "Well, as we have said, we are custom-building a FIFA version for the Nintendo Switch," EA's chief competition officer Peter Moore said to GameReactor.
It will be FIFA 18, and it will obviously be later this year when FIFA 18 comes out. And I look forward to seeing the Nintendo Switch. We are not far away from its launch and in fact, here in Paris, I was very impressed to see FNAC stores with Nintendo Switch in the windows. What you have will be a custom built version for the Nintendo Switch from the FIFA development team in Vancouver.
Exactly how different FIFA 18 will be on Switch remains to be seen, although I'd be disappointed if it didn't take advantage of the new touchscreen technology available to it. Hopefully this custom version won't follow in the footsteps of previous custom versions of FIFA games on Nintendo consoles, which usually end up as being lighter or inferior versions entirely. Or like that one time when EA repackaged FIFA 12 as FIFA 13 on the Wii.
Last Updated: February 7, 2017