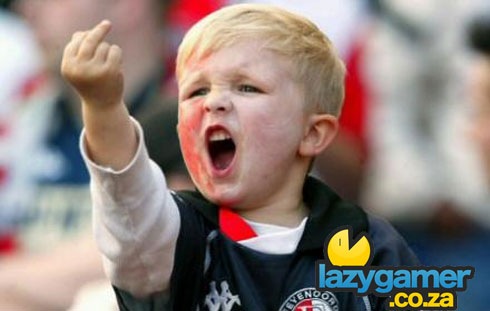 It seems the battle for which is the better soccer football game may be won. Traditionally, Pro Evolution Soccer – has always been the fan favourite, offering what enthusiasts deem better gameplay over FIFA's more polished, flashy licenced offering. That though, has been changing.
Over the past few years, and subsequent game revisions it seems that PES has been stagnating, while FIFA has been making strides; this has been evidenced by the critical reception to this year's releases. Current Metacritic rankings for PES are at 77%, with FIFA currently boasting a 90%. It's become apparent that consumer reaction to the games has been similar – According to EA's John Schappert, FIFA 10 is outselling its Konami-developed counterpart by a margin of four-to-one.
Not only that, but it's apparently selling through 31% higher than FIFA 09 did in the same time-frame. This, of course, only pertains to European territories.
Whether this is a result of EA's considerably larger marketing muscle, or the strengths and weaknesses of the games at hand is still something of a debate; rabid fans in either corner  display a zealousness that rivals – and sometimes bests – the silly rivalry that exists between owners of different consoles.
Me? I favour Pro Evo this year, purely because it doesn't have pig-face Rooney on the cover. Let us know which one's your favourite in the comments.
Source : SeekingAlpha
Last Updated: November 11, 2009