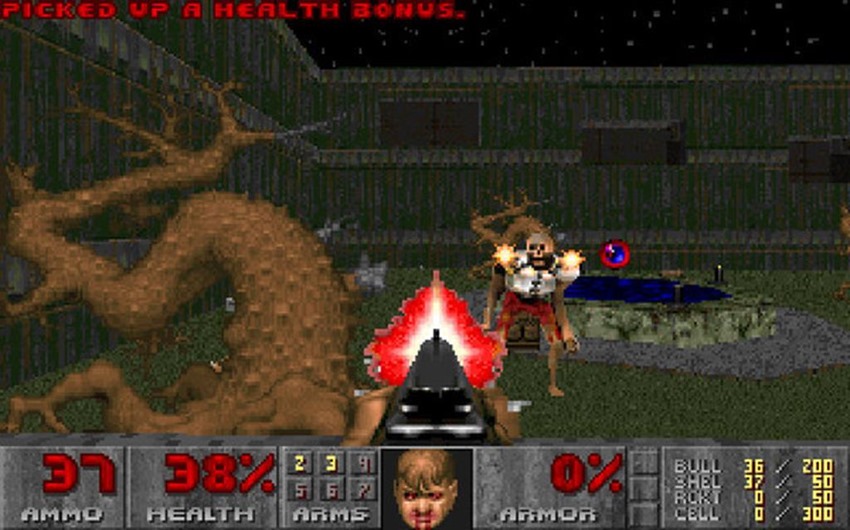 We live in a world where secrets are an afterthought in video games. You just have to get a mere whiff of there being something extra in any big budget title, and you'll have an army of gamers pouncing on the prospect of being the first to discover something. Video games are seldom able to hold onto these secrets, what with data-miners running amok and entire reddit threads being dedicated to the conspiracy of there being some hidden content out there.
It's amazing to see a secret remain hidden for a week after launch, or in even rarer cases, months. What about a secret that stays secret a year after a game arrives? Maybe even a decade? Two decades? Well Doom II has been hiding a mystery for almost 24 years, which has now finally been discovered. Originally thought to be a bug in the code, Doom II's Map 15 had what the game would call a secret on its map but would never be activated because reasons.
According to RPS, players had to come up with a creative solution to trigger the enigma, with Zero Master discovering that the trick to unlocking the elusive achievement was to allow an enemy to knock you onto the teleporter to let the proverbial cat out of the bag. Easier said than done, as Zero Master had to lure a pain elemental to constantly push him towards the end point:
Doom co-creator John Romero got wind of the achievement and offered kudos to Zero Master, while also providing a little bit of detail to the secret:
Secret explained: A secret teleporter is marked as a discoverable "secret", but when you touch it, you never enter the sector. So you would never get inside the teleporter sector to trigger the secret. The only way to trigger this secret is to be pushed by an enemy into it! #doom

— (@romero) August 31, 2018
And there you go! One of the last great secrets of video games has finally been uncovered. Let's see the Finding Bigfoot team top that, because at least Doom's secretive subject matter actually exists.
Last Updated: September 3, 2018