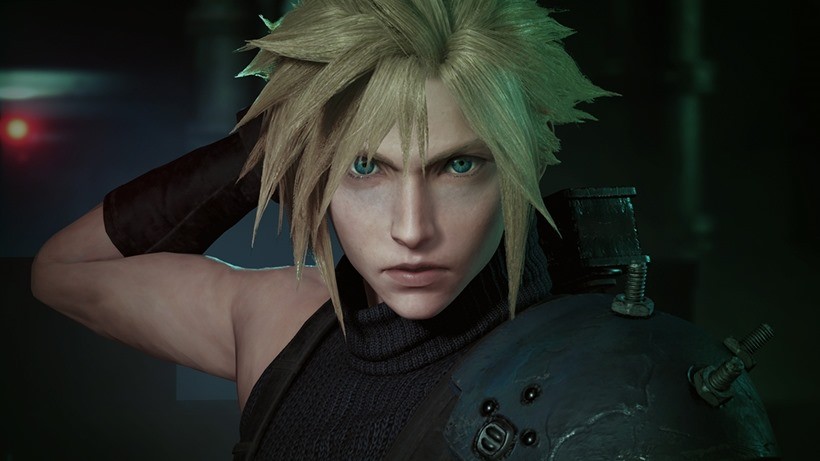 In news today that has seen forums all across the world pen a few open letters and attempt to get a hashtag or two rolling, it looks Final Fantasy VII Remake will be hitting the PlayStation 4 not as a proper four-disc remaster, but in the form of a "multi-part series". So sayeth Square Enix and a press release straight out of the PlayStation Experience, where new footage for the highly-anticipated remake was shown off.
Actually, let's look at that footage first. For anyone that has been watching the development of Final Fantasy XV or happens to own the wonderfully underrated Crisis Core on the PSP, Final Fantasy 7 Remake is going to look a tad bit familiar:
Right, gripping stuff and all that. I especially like how this prequel game to Final Fanasy 7: Advent Children is shaping up then. BUT, here's the rub: There's no way that the entire Final Fantasy 7 experience will be released in one go, especially when you factor in the new CGI visuals. Something which Square Enix confirmed in their PSX press release:
During this past weekend's PlayStation Experience in San Francisco, SQUARE ENIX® debuted a new trailer for FINAL FANTASY® VII REMAKE, the full remake of the award-winning role-playing game, FINAL FANTASY VII. The new trailer features the first CG scenes as well as gameplay footage. FINAL FANTASY VII REMAKE will be told across a multi-part series, with each entry providing its own unique experience.
I'm not surprised. Not in the least bit. Final Fantasy VII is a ridiculously massive game, even after almost twenty years since the original was released on the very first PlayStation. Square Enix went for broke during the development of Final Fantasy VII, pouring all manner of resources into the project. If it had failed, this would have been the actual final Final Fantasy game ever made. But it didn't, and Final Fantasy VII sold gangbusters. Naturally, completely remaking the game and layering all the modern-day enhancements on top of it, is going to take some time.
Also, you better start saving up for the season pass to get all the Final Fantasy 7 episodes.
Last Updated: December 7, 2015