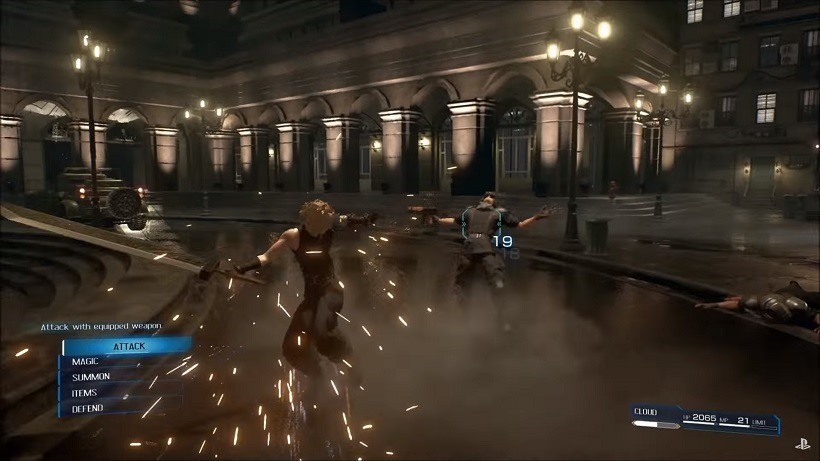 Final Fantasy VII has dominated the weekend. From the gameplay reveal at PSX to the announcement that the game could be episodic in nature, it's safe to say that the most famous of the Final Fantasy titles is making headlines all over again. But strip away the controversy and you still have a game that looks fundamentally different from the one it's being adapted from. And that's leading to some radically different gameplay systems.
The one that stands out the most is combat. Traditional Final Fantasy VII combat was turn-based with a heavy strategic focus – something which looks really different in the remake. The gameplay trailer shows off a far more dynamic, action-orientated combat system, akin to the ones you'd find in Final Fantasy XV or the PSP prequel, Crisis Core. According to Executive Producer Yoshinori Kitase, it's a little deeper than that.
I can't say the new game is completely action-based, but it has more of that element and real-time than the previous game. However, what makes Final Fantasy and RPG different from other games is that players have the ability to choose weapons, capabilities, and magic to be strategic minded, so while the new game has more real-time element, it will also maintain that strategy building element, balancing these two factors perfectly to enhance the gaming experience.
Kitase, who directed the original Final Fantasy VII, also reiterated that the remake is still a work in progress – meaning systems like this can still be tweaked, changed and altered. Something that shouldn't be surprising at all to fans of the franchise since that Versus trailer way, way back.
The game is still in development, and we have not fully grasped all the abilities and upgrades made to PlayStation 4.
The Final Fantasy VII Remake still doesn't have a release date, but Square Enix definitely plans to release the game in chunks. That means we can probably expect it a little sooner than expected, should everything go well.
Last Updated: December 7, 2015