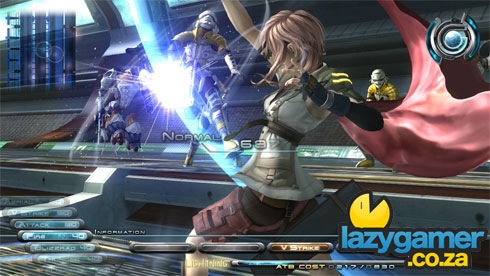 We've seen the video comparisons, and scrutinised screen shots detailing the differences between the two versions of the latest Final Fantasy from Square-Enix.
While the PS3 – for multiple reasons – ended up being the quote obviously superior versions, sometimes the sales figures don't agree.
Now that the game's been out for a while, let's compare the sales to see if the game-buying public had their silly hats on or not.
Final Fantasy XIII  has, to date, sold 1.3 million copies in the US. According to Sony Computer Entertainment, the PS3 version  "sold nearly double the Xbox version." Seems the game buying public isn't really THAT stupid, then.
The Xbox versions shifted 494,300 units – a total of 1,482,900 discs – with the PS3 version selling 828,200 copies on an equal number of Blu-Rays. Certainly a victory for camp Sony, but not bad at all for Microsoft, who wrested the title's exclusivity from Sony in a surprise announcement at 2008's E3.
Final Fantasy XII on the PS2 only sold 896,000 copies in its first month – which makes the sales of XIII much more impressive.
Source : Kotaku
Last Updated: April 16, 2010