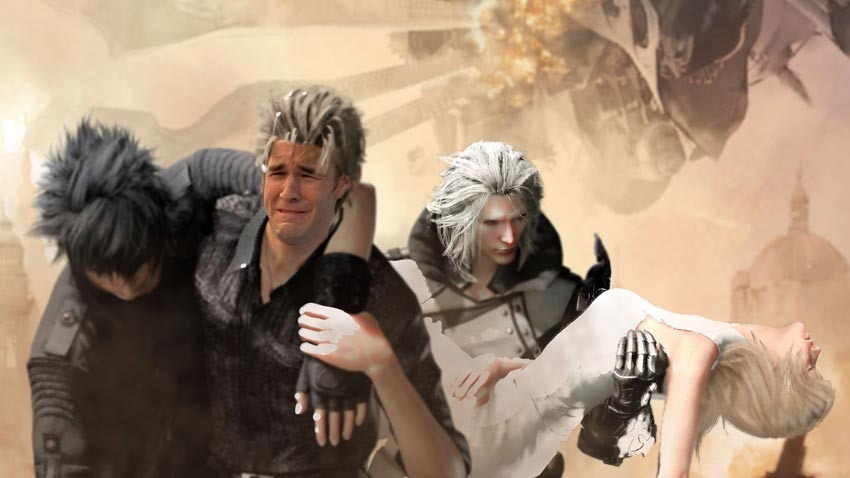 Final Fantasy XV was a game that was at one stage in its production, perilously close to never seeing the light of day. Spending years in production as Final Fantasy Versus XIII, the game would eventually evolve into a proper mainline entry in the Final Fantasy universe. Released two years ago, Final Fantasy XV did chuffing well, earning rave reviews and plenty of love from its fanbase.
Not just a done in one game, Final Fantasy XV was designed for longevity and as a platform for more content to thrown into its mix along the way. That was two years ago, and in a new announcement from Square Enix, it looks like the tale of brotherhood has finally reached the end of its road. Albeit far earlier than intended.
Square Enix revealed last night that three of the four planned Final Fantasy XV episodes (Aranea, Lunafreye and Noctis) have been scrapped, leaving only the Ardyn expansion and a short-form anime to wrap up the Final Fantasy XV story next year March. Most devastating of all however, was the news that long-time game director Hajime Tabata has parted ways with Square Enix, having left on October 31.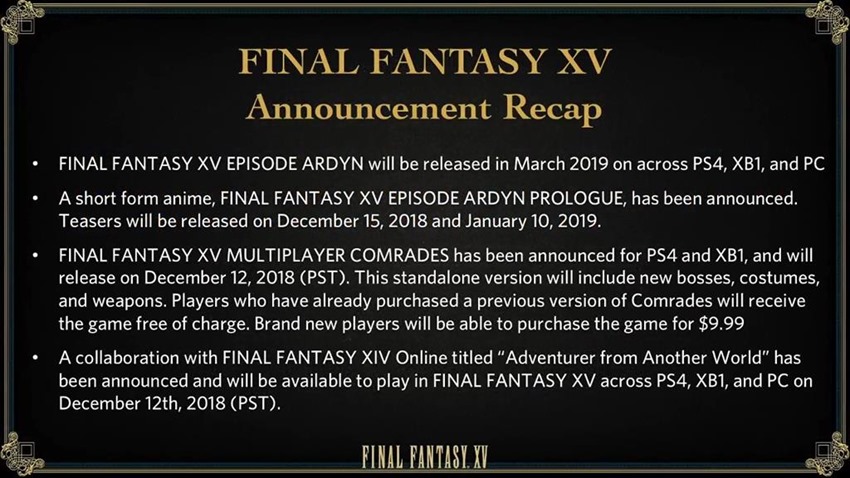 "In regards to my next endeavors and near future, I have a project that I truly wish to solidify as my next challenge after FFXV. For that Reason, I have decided to leave my current position and start my own business in order to achieve my own goals," Tabata said in a statement.
As production of Episode Ardyn continues Luminous Productions works on new projects, I felt that it was time for me to hand over the torch to the next generation group of talented and trustworthy colleagues and believe that they will create something amazing.
That departure is going to result in some hefty losses for Square Enix, as the content that the Luminous internal studio was working on, had a price tag of over $33 million that the company will now have to absorb. Luminous will now be tasked with making a new AAA game, while Tabata leaves for greener pastures.
Last Updated: November 8, 2018