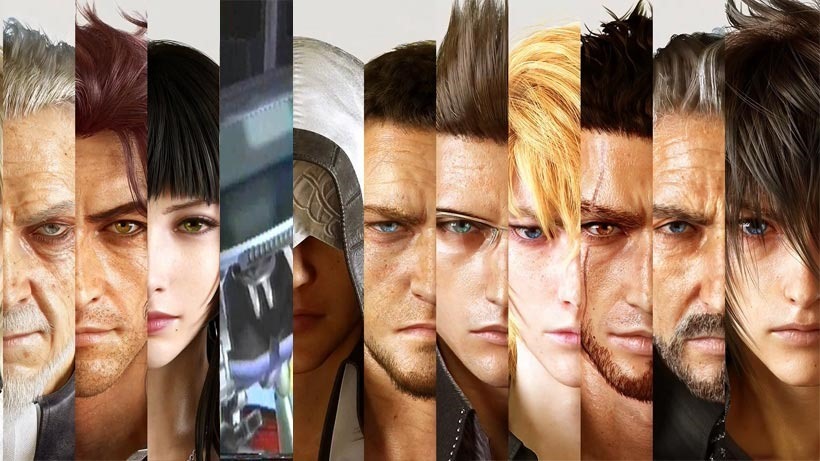 Man, that Final Fantasy XV is looking good, right? Yeah, pretty much the game featuring a perfectly smooth-skinned boy band that rides around slaying monsters and huffing crystals. Ten years in, and there's a lot that we still don't know about Final Fantasy XV, the game formerly known as Final Fantasy Versus. But info on a PlayStation 4 and Xbox One release is probably on the cards this March when Uncovered: Final Fantasy XV drops a hint or two.
What about PC though? Where is the love, maaaaaaaaaan? Turns out that Square Enix may have some love left for that platform after all, as some cyber-sleuthing has uncovered a PC release for the upcoming JRPG.
That's according to the findings of KupoNut over on the NeoGAF forums, who did a deep dive into the JavaScript for the Final Fantasy XV event page. Tinkering around there, code was discovered for Steam and Windows 10 link placeholders, as well as PlayStation 4 and Xbox One placeholders. Other discoveries include upcoming future additions to the page such as a trailer, schedule, FAQ and the livestream for the release date event. According to KupoNut, similar code was used for the Rise Of The Tomb Raider page.
It's not exactly unlikely that Final Fantasy XV would see a PC release. It'd be suicidal to not release on the biggest platform around, although Final Fantasy games usually take a tad bit longer to arrive on that platform. It took four years for Final Fantasy XIII to hit PC, three years for the Lightning sequel and almost two revolutions around the Sun for Lightning to strike thrice on that platform.
But a simultaneous PC and console release? Now that's more like it Square Enix. I'm genuinely curious to see how Final Fantasy XV runs when the visuals have been turned up to 11 on a proper PC rig.
Last Updated: February 3, 2016