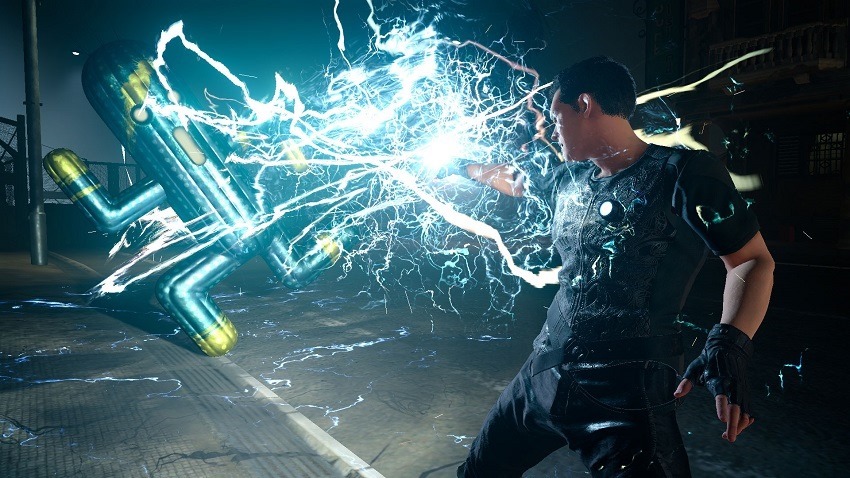 Final Fantasy XV might be at its best when it's focusing on the relationship between its four main leads, but it's an adventure that you ultimately have to see through alone. There's no option for a friend to take control of the photo snapping Prompto or the obnoxious Ignis when he's just learned a new recipe. It's you and your road trip, and that's perfectly fine for the story it tries to tell. But if you've been craving something more social within the same world, the Comrades expansion is Square Enix's answer. And it's launching next month.
Out on October 31st for Xbox One and PS4, the expansion will allow you and up to three other friends to create your own new characters within the Final Fantasy XV lore and set out on your own adventures in its world, Contextually all of this takes place just after the main game's Chapter 13, as you and your party set out to try to find Noctis after his disappearance. As surviving members of the Kinsglaive, you'll have all manners of magic and weapons to mess around with too. So don't stress if you've become comfortable with Noctis' warping abilities.
The expansion is free to anyone who picked up the game's season pass, but will also be a standalone add-on to buy when it launches. The mode will also get some frequent updates, with the rest of the four-man party (that's Ignis, Prompto and Gladio) being added in the near future as playable characters. You will of course need either PS Plus or Xbox Live Gold to play as well, as the mode isn't going to be exempt from the subscriptions like some other multiplayer endeavours.
Still it's a good excuse to hop back into Final Fantasy XV and start making some stories of your own.
Last Updated: September 20, 2017