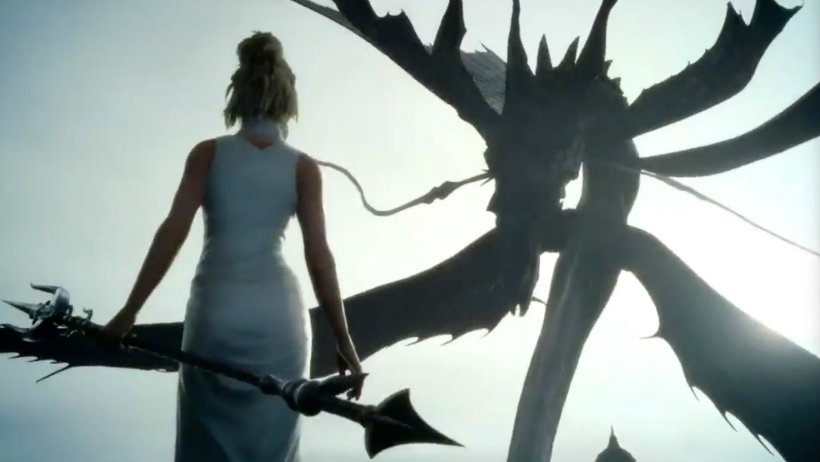 As is the norm in RPGs in general, side quests are a big deal. Yes, the main story is important, but side quests make the world feel alive, add depth to the gameplay and usually give the best leveling and gear opportunities. Even with most modern, grinding-heavy JRPGs, I've found that if you complete all available side quests, you won't need to farm levels before being able to progress through the main story. So how many optional, extra quests will be available in Final Fantasy XV? The trophy list implied quite a few.
NB: As always with trophy lists, there are some spoilers. Proceed at your own risk.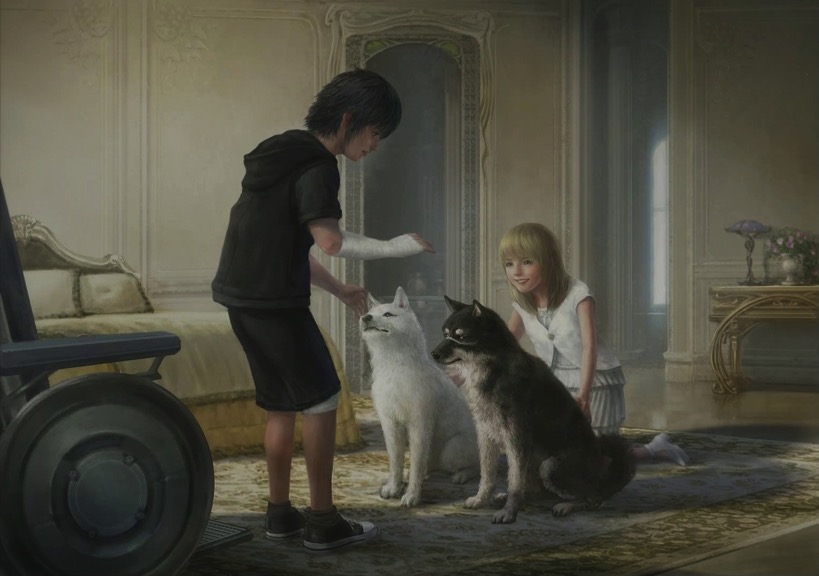 The World Wanderer: Collected all trophies.
Insomnia's Waking Nightmare: Completed the Prologue.
Departure: Completed Chapter 1.
No Turning Back: Completed Chapter 2.
The Open World: Completed Chapter 3.
Living Legend: Completed Chapter 4.
Dark Clouds: Completed Chapter 5.
A Way Forward: Completed Chapter 6.
Party of Three: Completed Chapter 7.
Seaworthy: Completed Chapter 8.
Callings: Completed Chapter 9.
The Heart of a King: Completed Chapter 10.
In the Dark: Completed Chapter 11.
End of Days: Completed Chapter 12.
Redemption: Completed Chapter 13.
Homecoming: Completed Chapter 14.
Chosen King: Defeated Ifrit on Normal difficulty.
Learner's Permit: Drove the Regalia.
Chocobo Jockey: Rode a Chocobo.
Regalia Pilot: Flew the Regalia Type-F.
Quadruple Threat: Equipped four weapon slots.
Faithful Heir: Collected thirteen royal arms.
New Power: Learned first ability.
Self-Improved: Activated 20 ability nodes.
Self-Mastered: Activated 50 ability nodes.
Angling Rookie: Improved fishing level for the first time.
Survival Rookie: Improved survival level for the first time.
Photo Rookie: Improved photography level for the first time.
Cooking Rookie: Improved cooking level for the first time.
Angling Expert: Reached maximum fishing level.
Survival Expert: Reached maximum survival level.
Photo Expert: Reached maximum photography level.
Cooking Expert: Reached maximum cooking level.
Just Hangin' Around: Performed first point-warp suspension.
Brother-in-Arms: Issued first ally command.
Blind Spot: Performed first blindside link.
Noct You Like a Hurricane: Initiated first link-strike after parrying an attack.
The Power of Kings: Called forth the Armiger for the first time.
Magical Worker: Crafted a spell for the first time.
Black Mage: Used magic for the first time.
Divine Intervention: Summoned one of the Six for the first time.
High Five for Justice!: Played JUSTICE MONSTERS FIVE for the first time.
Immortal Photobomb: Caught an image of Gentiana in a photo.
Spinning a Yarn I: Completed first sidequest.
Spinning a Yarn II: Completed 5 sidequests.
Spinning a Yarn III: Completed 10 sidequests.
Spinning a Yarn IV: Completed 20 sidequests.
Spinning a Yarn V: Completed 40 sidequests.
Weaving a Tapestry: Completed 80 sidequests.
My First Hunt: Completed first hunt.
Tortoise Toppler: Defeated the adamantoise.
"Noct you like a hurricane"? Go home, FFXV, you're drunk. That said, I'm so happy to see the adamantoise returns as an achievement. I was so happy in earlier iterations in the franchise when I was finally strong enough to take one down. It felt like my party of heroes had finally made it. And it looks like that will be the case this time around as well.
Hm, so you can level up your fishing, survival, photography and cooking. Damn, now I know that I will spend far too many hours doing just that. I love those sorts of secondary activities in games, although I'm still a bit skeptical about the photography skill. Will I have to pose for selfies or something? I doubt I'll get all of these trophies, but I certainly wouldn't mind trying – it doesn't seem like there are too many arbitrary things that will need doing in order to get all of them, unlike some games where you have to pull off special maneuvers just for the sake of getting a trophy.
Last Updated: November 28, 2016