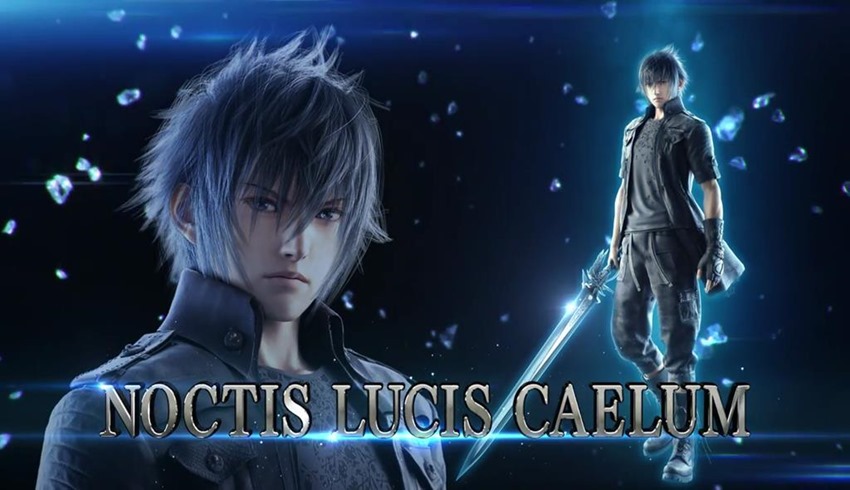 I remember Final Fantasy XV. No wait, I don't. I never played that game, because clearly I'm the worst person alive. STILL! While Final Fantasy XV may not have been a more traditional take on swords and sorcery when it launched last year, it made up for that departure from the norm by focusing heavily on action.
Action aplenty for your eyeballs, thanks to a cast of characters who wouldn't be out of place in a fighting game thanks to their arsenal of high-energy moves and weapons. While I doubt that we'll ever get to see the likes of the Final Fantasy XV cast join the roster for Star Wars: Masters of Teras Kasi 2 (that hobo claims to have an inside source at EA about this), you will see Noctis Lucis Caelum strut his stuff in the King of the Iron Fist Tournament.
Yup, get ready to sling some spells in Tekken 7 next year with Noctis, as Bandai Namco just confirmed that he'll be the next playable character in the latest Tekken. Here's a trailer for him, with some flavour text:
Noctis Lucis Caelum from Final Fantasy XV enters the TEKKEN 7 ring! Wielding his signature Engine Blade, Noctis is ready to deal heavy hard-hitting blows as he takes on the likes of Yoshimitsu, Devil Jin, Jack 7, and the rest of the TEKKEN 7 fighters when he enters the King of Iron Fist Tournament in spring 2018!
As for that other guest character in Tekken 7? Fatal Fury's Geese Howard is almost ready to rock and roll, with his final build awaiting approval from his owners over at SNK. "All of it is kind of like a tribute to the Fatal Fury series," Tekken producer Katsuhiro Harada said to GameSpot over the upcoming boss brawler.
So we really recreated the feeling of the character. But at the same time arranging him to make him have that Tekken flair to him.
It's been a damn good day for fighting game reveals. Not only do we get a new face in Tekken 7, fighting game fans are also getting a quartet of half-shell heroes in Injustice 2 soon. Honestly, I couldn't ask for a better way to start my week.
Last Updated: November 13, 2017