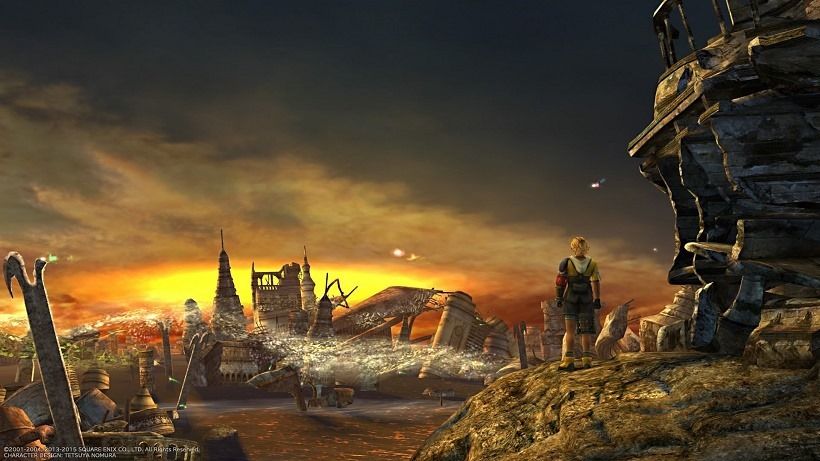 Two years ago, Square Enix made me very happy when they released the HD remaster of Final Fantasy X and X-2*. I'd missed the two titles in their prime because, well, I didn't actually own a PlayStation 2 at the time. Needless to say, as a huge Final Fantasy fan, I was ridiculously happy to finally get the chance to play them both.
And you know what? I was not disappointed. Despite Final Fantasy X and X-2 being over a decade old, I found myself hopelessly addicted! I played them both to completion, and look forward to playing them again several more times in future.
Anyways, I know there are many potential fans out there who've not yet had the opportunity to explore the world of Spira, which is perfectly understandable given that Final Fantasy X and X-2 have both been PlayStation exclusives for years now. That's all going to change this week however, because the collection is now coming to Steam. Finally, the PC crowd will have the chance to experience these two JRPG gems! How long will they have to wait to get their hands on the collection though? Weeks? Months?
Thankfully, neither. The Final Fantasy X/X-2 Remaster will be out in just two days! Here's what features it'll entail (via PC Gamer):
Characters, monsters, and environments have been fine-tuned to HD detail, providing a richer, deeper FINAL FANTASY visual experience.
Other features in the PC version include remastered/rearranged BGM,
International Edition content,
Auto-save and 5 game boosters including high speed and no encounter modes.
The exact cost of the collection remains a mystery. I expect it'll cost a couple of hundred Randelas though, which ain't bad, considering that each game is filled to the brim with content. Will you be getting it? Have you been dying to play Final Fantasy X and X-2 for years now?
As a side note, I have a joke. Hey Tidus, where do the people of Spira go to learn about Aeons? The Yunaversity…
Sheesh, that laugh will be stuck in my head for a lifetime. Shut up Tidus, SHUT UP!
*The fuzzy friend who gave me the collection for my birthday that year deserves all the credit for said happiness
Last Updated: May 10, 2016