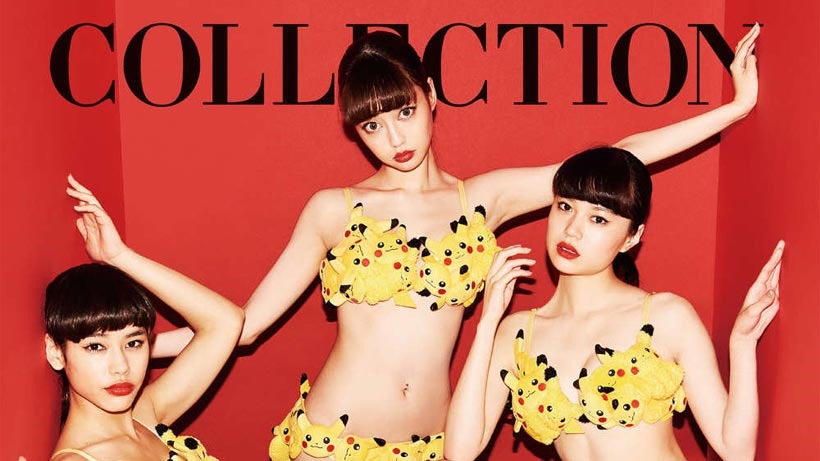 I'm a man with…unusual tastes when it comes to clothing that I consider to be…sensual. While the latex Harley Quinn costume in my red room is a story for another day, there's also my bordering-on-furry love of Pokémon to deal with. Specifically, the fact that there happens to be a huge gap in the market for Pokémon lingerie. A gap which has FINALLY been filled.
Yes folks, we are truly living in a golden age. Donnie Yen in a Star Wars movie, Jason Statham negotiating to punch a shark dinosaur and now the kind of Pikachu clothing usually reserved for dodgy Rule 34 threads on 4Chan. Because honestly, what better way to celebrate 20 years of Pokémon, than by having Pikachu guard your private Diglett and Cloyster?
Yummy Mart is doing just that, with their range of pyjamas, ponchos, panties, and a bra and panty set that has several Pikachu guarding your naughty bits. Here's the flavour description text and promotional images via NeoGAF:
Yummy Mart is announcing a special collaboration with The Pokemon Company International to offer a range of Pokemon-inspired lingerie, the majority of which have Pikachu's likeness plastered all over them.

The Yummy Mart Pokemon Collection includes a variety of pieces, such as pajamas, a poncho, a pair of panites, and a bra and panty set that has several Pikachu covering a woman's delicate lady parts. While many of the pieces are available for sale, the Pikachu-covered bra and panty set won't be available as only three pieces have been created.

The collaboration was created to celebrate Pokemon's 20th anniversary and will be available for sale on April 20th on Yummy Mart's online store and in various retailers, most of which we're sure will only be in Japan.
Thing is, I'd totally wear a pair of those briefs. Strictly for comfort of course. Now to figure out how to get this stuff out of Japan.
Last Updated: April 15, 2016