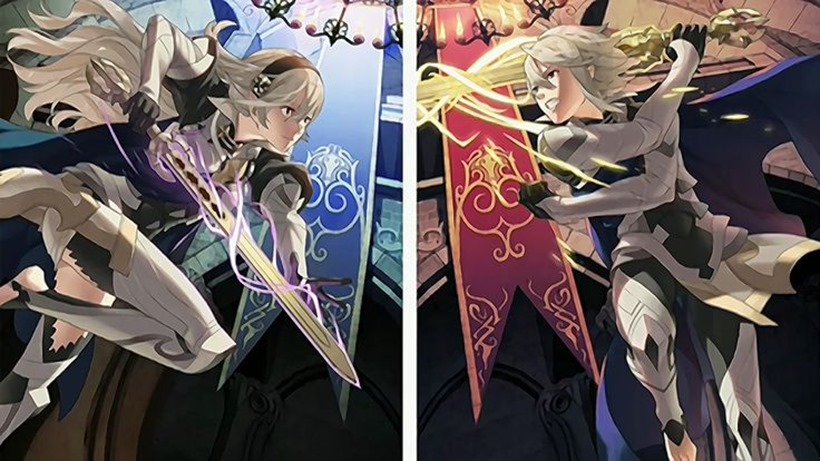 Fire Emblem Awakening wasn't meant to be a smash hit. Instead, it was supposed to be a swansong entry in a series that had seen declining sales over the years, a fitting end to a franchise that had run its course. Instead, Fire Emblem: Awakening was one of the best damn games ever released on the Nintendo 3DS, a stunningly-realised tactical RPG with plenty of heart that revived the series.
Fast forward a few years, and Fire Emblem Fates is the name of the next chapter of combat-breeding returns. So far, it's looking good, and Nintendo is clearly aware of this. Which is why they've planned a DLC roadmap of content that will follow after the February 19 launch. Love it or hate it, but Fire Emblem Fates will have plenty of content which will ring a few extra dollars out of you. Each of the base games will set you back a RRP of $40, with the third DLC chapter Revelation costing you another $20.
Then, you've got the schedule of DLC episodes, which can be purchased in their entirety for $17.99. Buying them piecemeal, will set you back $19.92. Here's the schedule, via VG247:
February 19: Before Awakening with Exalt's Brand or Hero's Brand as a first time reward and pebble every time.
February 25: Boo Camp with experience as a reward; Beach Brawl with event illustration reward – $2.49 a piece
March 3: Ghostly Gold with gold as a reward; Museum Melee with weapons as a reward – $2.49 a piece
March 17: Royal Royale with an item that raises all stats as a first time reward and a Dread Scroll/ Ebon Wing every time – $2.49
March 24: Hidden Truths I and II with Fell Brand / First Blood rewards – $4.49
March 31: Vanguard Dawn with Vanguard Brand reward – $1.99
April 7: Anna on the Run with Anna joining the party as the first time reward – $1.99
April 14: Ballistician Blitz with Sighting Lens that adds the Ballistician class reward – $1.99
April 14: Free Gift from Anna from the Dragon's Gate – gives either one free Sighting Lens or Witch's Mark
April 21: Witches' Trial with Witch's Mark that adds the Witch class reward – $1.99
It's all starting to sound a bit confusing to be honest. Separate game packs, extra DLC and another core component of Fire Emblem Fates being necessary to truly complete the story.  Remember, the Birthright episode of Fire Emblem Fates is geared towards players who are looking for easier battles within which to grind experience through, while Conquest will play as a more old-school version of Fire Emblem and task players with more challenges.
Hopefully that message, doesn't get lost in the DLSea.
Last Updated: January 28, 2016