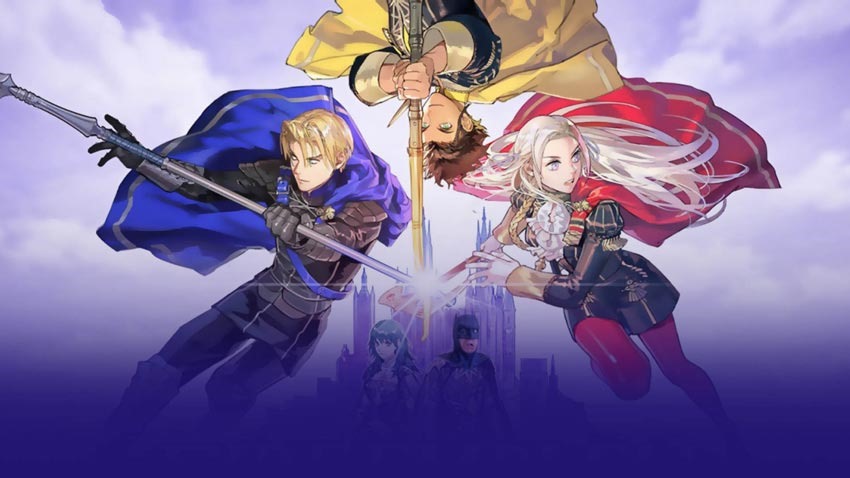 Few games are capable of making me feel in the same way that Fire Emblem does, mostly due to the fact that after spending dozens of hours romancing a lovely anime lady I somehow always manage to create a battlefield cock-up that claims her life. Which doesn't seem so bad until I realise that I've been playing with permadeath options on, meaning that the digital love of my life is gone forever. MY WAIFU!
Sure you can turn off permadeath in Fire Emblem, but doing so robs you of the true potential of the game and its superb strategy offerings where every move does count. That being said, Fire Emblem games since 2012 have done a fantastic job in creating a gentle learning curve that'll most likely see your most beloved troops survive until the next encounter.
For the truly masochistic, you can increase the difficulty and sweat bullets with every move you make, but Nintendo is taking things a step further with a free update after the game launches on Friday, July 26. Speaking to Famitsu Magazine via GamesRadar, game director Genki Yokota revealed that an even more brutal ball-busting difficulty mode will drop shortly after release.
How exactly this new Lunatic mode offering will work is still unclear, but it wouldn't be too hard to imagine it throwing more enemies at players, upping the sponginess of their health pool and placing a greater emphasis on the Axe-Sword-Lance combat tree that defines weapon effectiveness within Fire Emblem: Three Houses.
Three Houses will also have its own expansion pass in addition to free updates after launch, which will hopefully introduce new characters along the way to help me forget about how I've lost someone that I cared truly, deeply and madly for. We'll have a review up later today, in case you're wondering how Three Houses stacks up to the likes of 2012's game-saving Awakening, the glorious remake that is Shadows of Valentia or the more recent Fates.
Last Updated: July 25, 2019