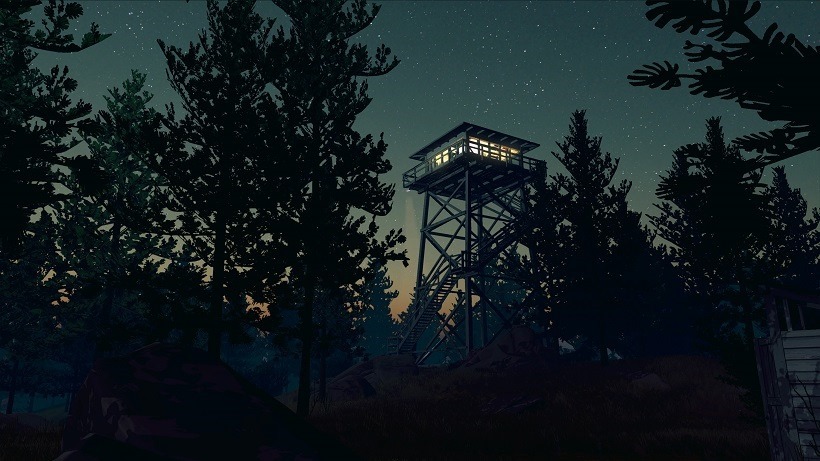 This year has gotten off to the most amazing start. It's been one stellar game after the next, and February doesn't seem to be letting up. We have XCOM 2 this week, Unravel next week and a little adventure title called Firewatch at the same time. A game from the folks over at Campo Santo, who just put a price tag on their Wyoming exploration title.
Firewatch is now up for pre-order on both Steam and PS4, with the six or so hour indie title going for the sweet price of $20. That's actually cheaper than I assumed it would be (seems to be the case with most people), so it comes as a pleasant surprise this close to launch. Firewatch will be out as early as next week Tuesday, so there's no better time to pre-order than now.
If you happen to pre-order on Steam you'll be eligible for a 10% discount, as well as a digital download of the soundtrack. The same goes for PS Plus members on PS4 (minus the soundtrack), with a brand new theme also going on sale the day the game launches.
Firewatch, if you're still not sure, is a narrative adventure set in the Wyoming National Park back in the 1980s, with new ranger Henry coming to grips with the many mysteries the park has to offer. A lot of the game has been shown to feature some stellar writing and voice acting in among some gorgeous exploration through an expansive open-world, which will be home to wildlife, pockets of life and secrets galore.
It's easily one of my most anticipated titles of the year, and I can't wait to get lost next week. You can catch up on our previous interview with Game Designer and Writer Sean Vanaman right here.
Last Updated: February 3, 2016