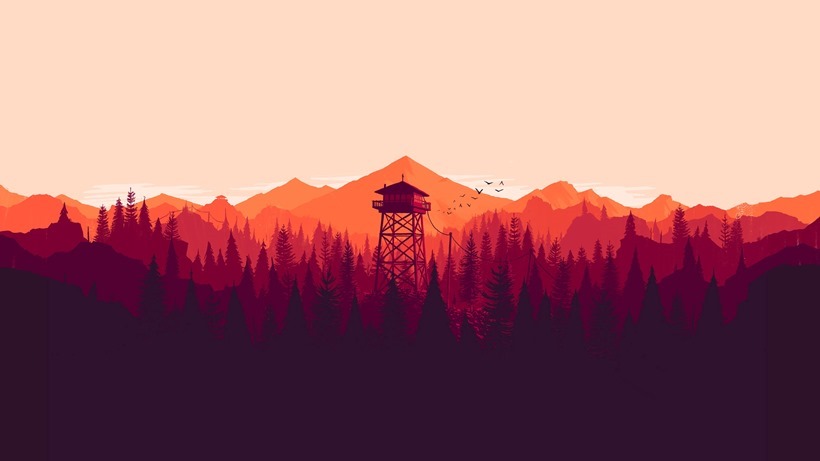 Firewatch grabbed me from the moment I first saw it months ago. It was more than its unique, colourful art style. More than its setting and premise. Firewatch was immediately interesting because from the get go I was invested in the relationship between protagonist Henry and the voice on his walkie talkie. Firewatch has an intriguing tale that I want to explore, and we'll all finally get that chance early next year.
Campo Santo have finally revealed a release date for their first-person thriller, with Firewatch now occupying February 9th in the calendar. That's just a few short months away, but Campo Santo have promised much more information regarding their adventure title between now and then. That means more gameplay, more story details and even ways to get your hands on some early access it see,s.
If you have absolutely no idea what Firewatch is about here's a quick recap. You play as Henry, a brand new ranger in a prestigious national park. Since you're new you're being helped along by your supervisor via walkie talkie – your only link to other people in the sprawling wilderness. It doesn't take long before strange things start happening around the park though, with a pair of girls going missing and a stranger lurking around parts of the park they're not meant to be in.
If that's still confusing here's the trailer for the thriller from E3 this year.
Firewatch is out on PC and PS4 next year. I'm pretty excited; are you?
Last Updated: October 13, 2015