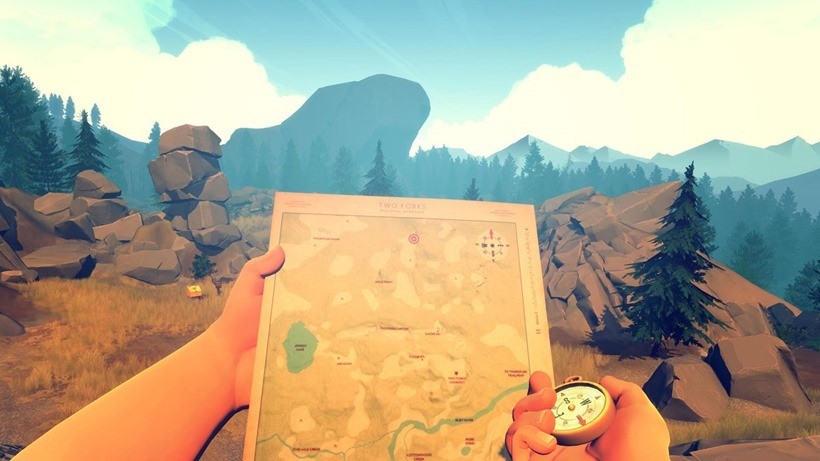 Firewatch is a very different type of game. Walking around as protagonist Henry, you're armed with little more than your walkie-talkie and some truly sharp wit, tasked with keeping the forest you call home safe from wild partying teens, reckless fire starters and perhaps a mysterious murderer out to get you all. You really don't know.
And we really don't know either, which makes Firewatch all the more intriguing every time I see it. Underneath the sharp writing and unique premise lies a compelling mystery. One that has Henry chasing shadows in almost every trailer we've seen for the game, accompanied by no one else other than a crackling voice on the other side of those radio waves you keep sending out. It's eerie and unsettling, even if the first twenty minutes of the game don't really sell it that hard.
Firewatch is almost as much about the adventure as it is about Henry and his new employer, who exchange some truly brilliant lines in the opening minutes. It's not just funny, it's real – coming off more as a genuine relationship between the two characters that you've literally just been introduced to. Nothing expresses that more than this:
"The code is 1234. It's…uh…actually that for all of them."

"Secure."

"Shut up."
Consider me sold on Firewatch. It's out on PS4 as a console exclusive and PC on February 9th.
Last Updated: December 10, 2015