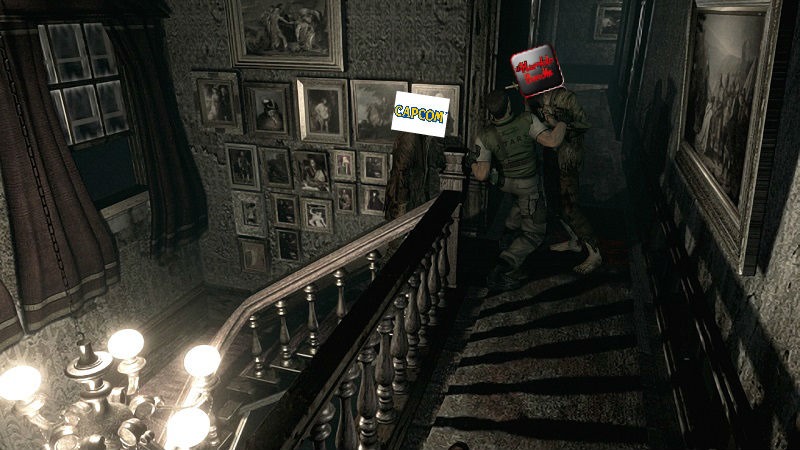 Humble Bundles tend to be PC exclusive 99% of the time, leaving console owners to cry. Wouldn't you, if you couldn't get an entire collection of games for just a fistful of bucks?
Well, it's time to wipe those tears away, especially if you happen to have a Sony console – this latest Humble Bundle is made just for you. It's PlayStation exclusive, and it comes packed to the brim with Capcom goodness!
PlayStation comes to Humble! It's true – we've teamed up with Capcom to bring you a bundle full of Capcom PlayStation games!

Pay $1 or more to receive Wolf of the Battlefield: Commando 3 for PS3, Strider for PS3 or PS4, Super Puzzle Fighter II Turbo HD Remix for PS3, Final Fight Double Impact for PS3, a coupon for 45% off Street Fighter V in the PS Store, and a coupon for 10% off Humble Monthly for new subscribers. Pay more than the average price and you'll also get Lost Planet 3 for PS3, Super Street Fighter 2 Turbo HD Remix for PS3, Resident Evil HD for PS3 or PS4, Okami HD for PS3, Remember Me for PS3, and the Mega Man 9 & 10 Combo Pack for PS3. Pay $15 or more for all of that plus Resident Evil 0 Remastered for PS3 or PS4, Devil May Cry HD Collection for PS3, and a coupon for 50% off Mega Man Legacy Collection in the PS Store.
Holy cow, there are some real gems in here! They can all be yours for just $15 (or more if you're feeling generous). Ordinarily, they'd all cost $178!
There is a small teeny detail you should be aware of though before you punch in your credit card details. This Humble Capcom PlayStation Bundle is only available to these certain regions. Unless you have a US account for example, you can't take advantage of this awesome special unfortunately.
Still, it might be worth creating an appropriate account if you've not yet played some of these titles. At a glance, I'd say Resident Evil HD is worth the effort, as is Okami HD. Hell, there's an entire Devil May Cry HD collection too, which has the Darryn stamp of approval all over it. Geoff obviously, insists  that you all grab the bundle immediately because it features Street Fighter.
Will you though? Is it worth jumping through hoops just to get a handful of games for cheap? Here's hoping we see more Humble Bundles of this nature for PlayStation in future – ones that aren't tied to a specific region.
Last Updated: August 24, 2016