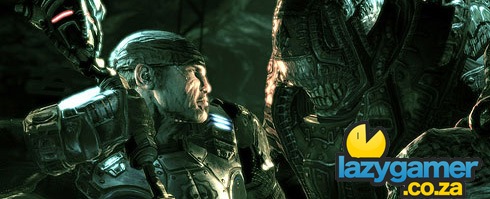 Waking up and seeing a post about Gears of War 3 normally really brightens up my day, I am a major Gears fan and even if the multiplayer portion of Gears 2 didn't hold me like the original I am still highly expectant of a return to greatness with Gears 3.
However I managed to get one line into the report and all my hopes and dreams were shattered, with this little nugget
"Gears Of War 3 will shake up the franchise's acclaimed cover system and feature underwater missions for the first time"
Seriously… no one likes underwater levels so why the hell would Epic include them? And don't try and tell me that they will get it right and make it awesome because they won't, I find no enjoyment in having my movement restricted while attempting to fight off some arb alien who is designed to fight in the water and is far superior to me.
Here's hoping the underwater mission is a cut scene and can be skipped.
The article does go on to say that Gears 3 will be set in the summer after sinking Jacinto and that we can expect to see some of that lush vegetation Epic showed off at GDC this year.
Gears 3 hasn't yet been announced but Cliff Bleszinski (CliffyB) is going on Jimmy Fallon's Late Night show on Monday to announce a new title and I doubt he will make it out in one piece if this title isn't Gears of War 3.
Source: Edge
Last Updated: April 9, 2010