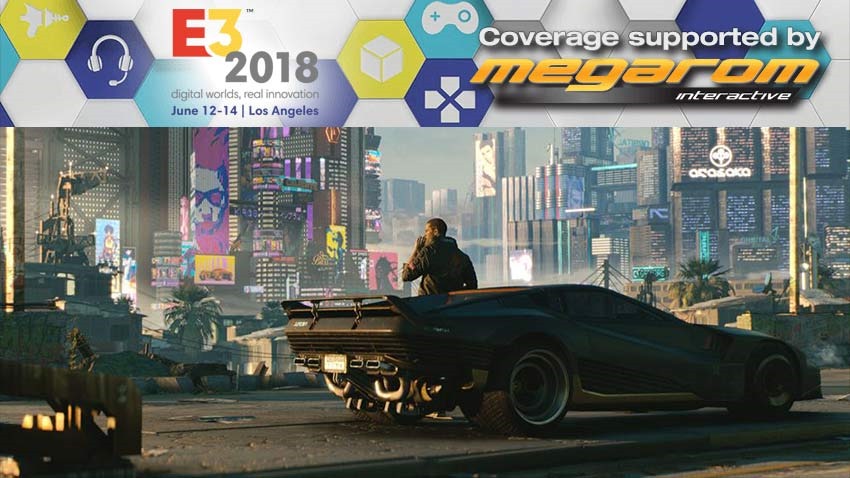 On the surface, jumping straight from the swords and sorcery of The Witcher to the neon-soaked streets and malware-ridden danger of the future can't be easy. From a game that focused on getting up close and personal to your enemies as you used an arsenal of spells and swords to deal deadly damage to a promising new franchise that emphasises the hackable nature of the brave new world around you, Cyberpunk 2077 feels like a vast departure for CD Projekt Red.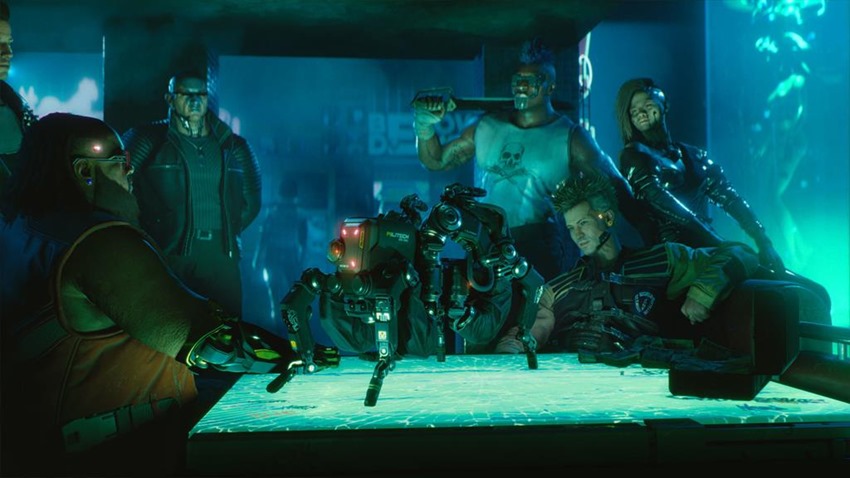 Beyond that however, their latest title still shares plenty with the franchise that made them a household name. There's an eye towards creating a game first and foremost, an adventure that doesn't serve a secondary purpose as a glorified platform for microtransactions. A lengthy adventure, hellbent on telling its story first and giving players an expansive world to explore and dive headfirst into.
At E3 2018, we got to see just how rich CD Projekt Red's brave new world is. In a behind closed doors session, CD Projekt Red showed us actual gameplay of Cyberpunk 2077 in action. Gameplay that was packed with action, intrigue and a future mythology that leans heavy into the Cyberpunk source material. Hell, I'm still struggling to make sense of the near-hour of content that I was exposed to, which created a game that felt similar to other heavyweights in the industry yet still felt unique in its overall construction.
So instead of waxing lyrical, here's the play-by-play of what we saw:
Character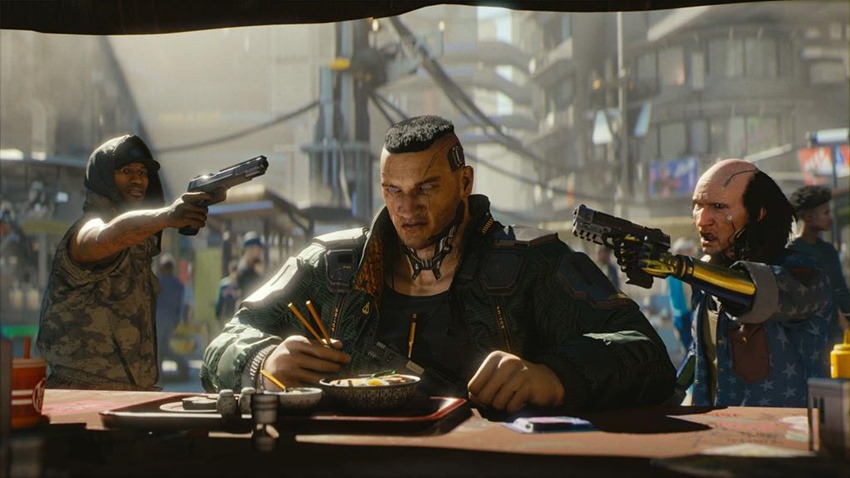 In Cyberpunk 2077, you are V
You can choose to play as either a male or a female
Each gender is fully voiced
Characters can have their faces customised
V can also have a background assigned that determines his or hers personality
Taking things further, a significant life event in the history of V will also determine their character
Rounding out the choices, are the reasons why V is in Night City
Those reasons being Something to prove, ex-lover in town and unfinished business
V's stats that can be augmented include the usual Strength, Constitution, Intelligence, Reflexes and Tech
There's also a "Cool" stat, which determines your street cred by the look of things
As for actual character classes, you get a choice of three: Solo, Techie or Netrunner
While you can specialise in any class, you aren't beholden to them and you can mix and match abilities between the three
Night City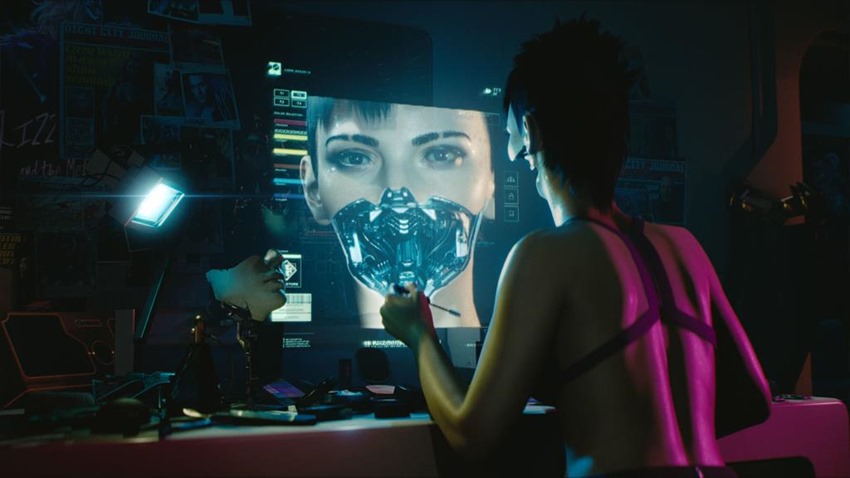 Cyberpunk 2077 takes place in Night City, a metropolis that CD Projekt Red describes as a fictional free-state city situated somewhere in Northern California
While Night City is infested with all manner of gangs, the real heavyweights are the mega-corporations who run the city
Nighty City has six districts to explore
Pacifica is a gangland capital
Santa Domingo contains the industry of Night City
Heywood is your future suburban sprawl
Westbrook is home to the rich and connected
City Center acts as your hub
Watson is completely run down and desolate
Gameplay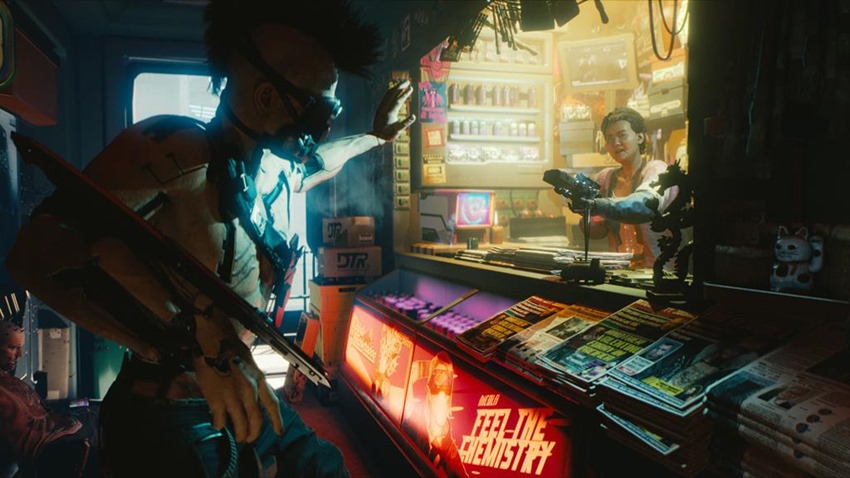 Our demo began with V taking down a gang in an apartment while her pal Jackie provided backup
Gameplay was very reminiscent of the recent Deus Ex games, while the gunplay smacked of Borderlands and Destiny's habit of seeing numbers explode out of enemies whenever a bullet found its mark
V and Jackie were after a kidnapped girl, who had been been left to die in a bathtub so that her modifications could be ripped out of her by bionic scavengers
One interesting point of action: A heavy enemy firing through walls at players as destructive physics saw the apartment turned into a slaughterhouse
After some light hacking, V's successful mission resulted in her being recruited by local gangster Dexter DeShawn
The mission was simple: Dexter wanted a spider-droid that had recently been stolen by a gang of tech-crazy gangsters
The robot wasn't the only thing that the gang had stolen, as they'd managed to jack plenty of military grade hardware
V's idea of stealing the droid and getting her foot in the door of one of the biggest gangsters in Night City? Playing multiple sides against each other
To do that, V arranged a contact with the vicious manager of the corporation whose hardware had been stolen and struck a deal
If the corporation supplied V with the credits to buy the droid, she'd lead them straight to their lair
According to CD Projekt Red, this path was just one of many available
Players could carry on with the mission, run away with the cash, insult the interested parties or try her hand at killing the tough-as-nails bodyguards
Before V could even get started on the mission, she'd need some upgrades from her local ripper-doc, who provided her with a bionic eye that gave her access to a full suite of AR options
V also got to drive Jackie's car, which CD Projekt Red says is an essential part of the game experience
Also, for anyone who dreads the idea of a first-person RPG experience having driving within its structure: Worry not, because you can switch to third-person mode for those trips
Anyway, V's quest eventually led her to the HQ of the Maelstrom gang, a collection of lunatics who had begun ripping their own flesh apart and replacing it with cybernetics
The deal eventually went south when V and the Maelstrom went to war, with the stage ending with a massive shootout that made full use of all of V's abilities
I'd just like to also point out that Cyberpunk 2077's guns are gorgeous
One such gun is aTech Blunderbuss whose parts are constantly shifting, while other guns had a bit of the 'ol Borderlands DNA in their construction and featured several levels of rarity
Some of the top tier guns? Weapons that featured smart bullets, that could home in on enemies
V also has Mantis Blades which she can use to eviscerate foes and cling to walls. Handy stuff
With the corporation satisfied, the Maelstrom dead and V barely alive, the demo was over
V had a reputation, work lined up with Dexter and Street Cred to spend on improving herself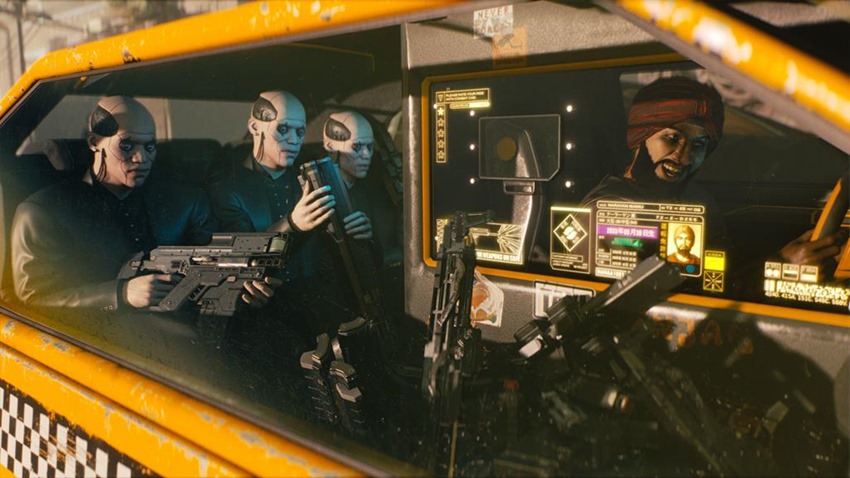 And that was it! A lengthy demo, but one that still had me hungry for more. Cyberpunk 2077 is also an utterly gorgeous game to watch, although it very much is a current-gen title. There's a certain sense of freedom within its construction that CD Projekt Red is prioritising, as they want players to be the cybernetically-enhanced individual that they want to be.
With dozens of dialogue choices and actions available at any time, Cyberpunk 2077 is shaping up to be a huge game that will keep players occupied for dozens of hours when it finally releases. I have a feeling that CD Projekt Red has a winner on its hands here with its detailed and lovingly crafted action-RPG experience that plays smooth, fast and hacktastic.
Last Updated: June 14, 2018