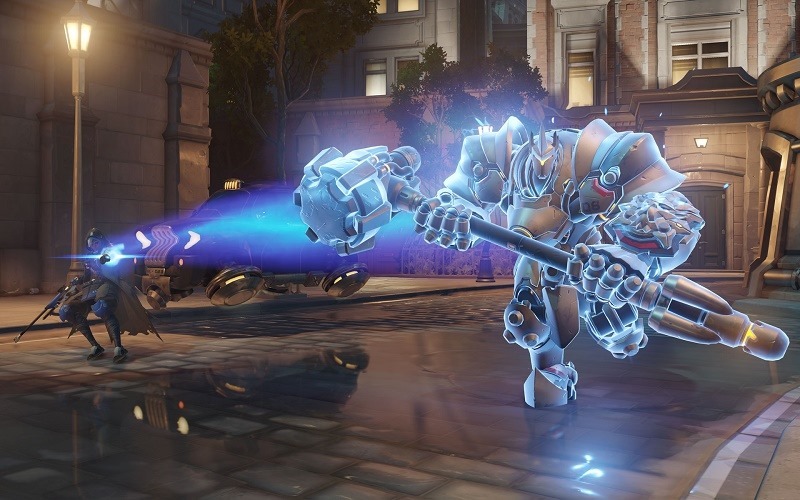 I had some excellent placement matches when the first season of Overwatch competitive play kicked off back in June. I won seven out of the ten skirmishes, which yielded a rather healthy rank of 54 (#HumbleBrag).
And then everything went south. I lost many games, won one, lost many games, won one – that horrible cycle continued for weeks. At one stage, things were so bad that, I kid you not, I was on a losing streak of around fifteen games. FIFTEEN! Once the dust had settled, I was horrified to see that my rank had bottomed out comfortably in the lower forties. Despite my very best efforts, it's not moved up much since.
Let's just say I won't be sad to see the backside of Overwatch's first competitive season. Thankfully, that's not far off. Blizzard have announced that season 1 is ending soon. Season 2, if all goes according to plan, will kick off a few weeks after (via PC Gamer).
Season 1 will officially end on Wednesday, August 17 at 5:00 p.m. PT (August 18 at 12:00 a.m. UTC). Season 2 is currently scheduled to launch on September 6, but this could shift as we continue to work on system improvements. We will be sure to share the exact date and time as we get closer to its release.
When the season concludes, everybody who completed their placement matches will get a special spray and play icon. Competitive Points will be allocated too, depending on a player's Skill Rating:
SR 0-39: 10 CPs
SR 40-45: 20 CPs
SR 46-49: 40 CPs
SR 50-52: 60 CPs
SR 53-55: 80 CPs
SR 56-59: 120 CPs
SR 60-64: 200 CPs
SR 65+: 300 CPs
If my calculations are correct, I should get 80 CPs. Or at least, I hope I do – I did start the season on rank 54 after all. I'm going to be highly pissed if I only get the 20 my current skill rating would grant me. Those golden weapon skins ain't cheap you know!
How was your first season of Overwatch? Hopefully it was far better than mine!
Last Updated: August 8, 2016