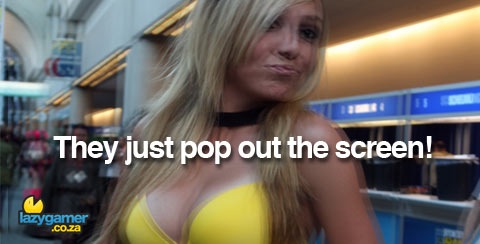 Seeing as last Friday was a holiday, we haven't had an FFD in two weeks.
3D gaming seems to be all the rage with Playstation announcing and showing off a lot of 3D compatible games and Nintendo looking to be officially revealing the Nintendo 3DS very soon. Is this the future of gaming, or do you think it's just some stupid gimmick that's going to soon become a distant memory.
Is Playstation 3 heading in the right direction with its latest focus on 3D or are Nintendo going to prove themselves the smart ones once again when they unveil their latest plans for a 3D handheld?
Is 3D gaming all that and a bag of chips or is it just bringing in an extra dimension that nobody really wants? Hit us up with your opinions and let's see what you all think.
Last Updated: April 9, 2010