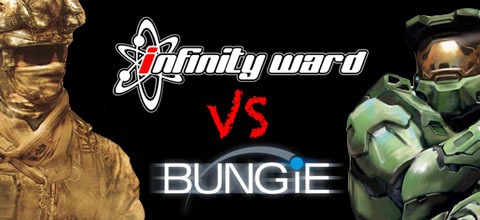 Bungie and Infinity Ward are both known for their ability to pump out incredibly successful first-person shooters, being the creators of Halo and Call of Duty respectfully.
Two hot topics this week are that with regards to Activision, Infinity Ward is out and Bungie is in. It's all a little complex right now, as Infinity Ward has lost all of the members that actually made the team what it is. Bungie on the other hand have only signed a publishing deal with Activision, meaning that no IP's or souls have changed hands just yet.
So let's pretend all of this BS didn't exist, just for a little while. Reason being, it's time to let us know your thoughts in this weeks debate.
Bungie and the Halo series go toe-to-toe with Infinity Ward and the Call of Duty/Modern Warfare franchise. Whose games are the best? Let's hear it.
Last Updated: April 30, 2010