Many questioned Bravado's reasoning for not participating in the Digital Gaming League's Masters program this year, and it seems they might have made the correct choice. So far we've seen two major tournaments – Mettlestate's Samsung Galaxy Championship and yesterday's ESL Africa announcement. Noting an extremely busy year, and looming conflicts, Flipsid3 Tactics South Africa decided to exit the DGL and it's the smart thing to do.
"Now that the cats out the bag, on both our exit from Masters and ESL in Africa, we are proud to announce our participation in the Kwesé GamerESL Africa qualifiers.

This will be our teams main focus in the coming months as well as the MettlestateSamsung Mobile#CSGO champs and the upcoming Mega8 Esports#DOTA2 Winter Cup.

So many things going on right now in SA and we can't wait to get the ball rolling for real." – via their Facebook.
The Masters program was all the hype last year announcing one of the largest tournament prize pools spread across both Dota 2 and CS:GO. This year, however, no real changes were made and they included a third title (FIFA) meaning there's no real incentive for teams to stay in the league, but they signed on because it's the DGL and it's a sure thing.
These contracts were signed in January and February before all the other announcements and tournaments started popping up. Mettlestate was the first, and luckily there are no conflicts with the DGL, but the big one was, of course, ESL Africa which would have conflicts with all. What made Mettlestate a standout option for CS:GO teams is that it's the largest prize pool for a single title.
ESL is a bit different as it's a long running league with a championship (sound familiar?). So why would Flipsid3 choose ESL over DGL? Because of brand value. Flipsid3 Tactics is a global brand and when you're competing in a league, like the DGL, which has very little coverage and almost no hype around it,  then you're naturally going to opt for the league run by the world's leading tournament host. The next big question is, who's next?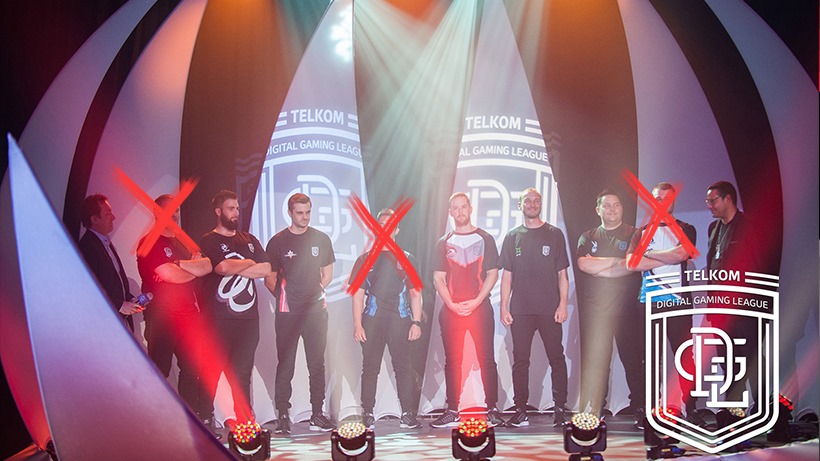 Sources close to ESL have revealed that the biggest clash with the DGL will be the final event which is rumoured to take place at rAge later this year. The annual event has always been the home of the DGL Championships, and now Masters – which is said to be taken by Kwese and the ESL Championship for 2017. This presents a major conflict for teams wanting to compete in both, and we'll only know two weeks before rAge whether DGL is moving their tournament or forcing players to play in their competition because they signed contracts. That's correct, DGL apparently have "right of refusal" which means if players don't get clarification soon about whether there will be a conflict, they might face some serious legal difficulties come match day.
The Digital Gaming League have yet to respond to Flipsid3's departure or give any details regarding their championship amidst the conflicts. If there isn't any clarification soon, Flipsid3 won't be the only team leaving the Masters. And we're still eagerly awaiting news from Orena regarding their tournament schedule for 2017.
Like esports?
Check out esports central
Last Updated: April 12, 2017