South Africa is growing in its own right with regard to tournaments and competitions for our local gamers. For the past two years, we've sent players overseas to compete, we've seen tournament reaching over R1 million, and then this year we've seen Mettlestate boast the largest prize for a single game. But, the question still remains – where the international influence? Where's the Dreamhack Cape Town, where's the MLG Cape Town? Luckily, I was on the right track as Kwesé Sports just announced a new ESL Africa Championship.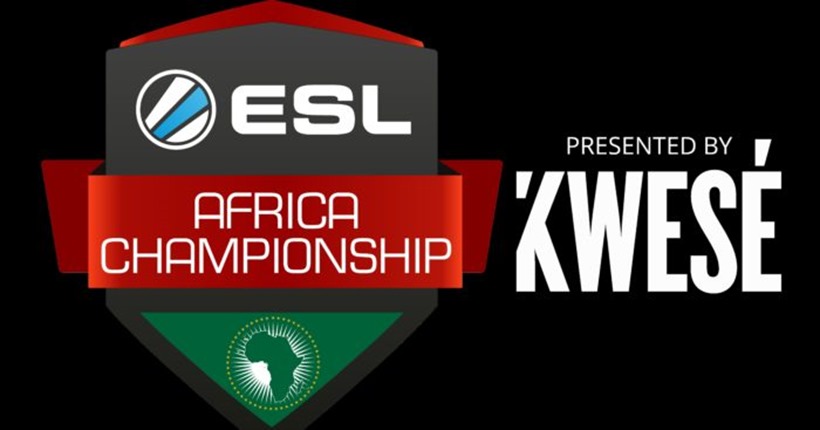 Earlier this morning, in her latest blog post, esports presenter/host/blogger and all round gaming personality Samantha "Tech Girl" Wright hinted at an announcement coming today for a new tournament with the three letters starting with an "E."
"… By the time I publish this, or at least shortly after, there will be another one with the same prize pool and a well known name attached (three letters, first one is E. I asked them to confirm it last night but they haven't responded which is why I'm not dropping the name). That is just for CSGO. I've been following the scene for some time but started dipping my toes into the broadcast teams last year."
It's no surprise that the announcement comes from Kwese as last year they signed a broadcasting deal with ESL as the first every African broadcast company to do so.
"Kwesé Sports, Econet Media's premium sports content platform, has an exclusive, five-year deal with the world's largest esports company and the global industry leader ESL. The agreement gives Kwesé rights to use and distribute ESL content and host events across Africa. This is ESL's first partnership with a TV broadcaster in the African continent, further cementing the company's commitment to geographical expansion and bringing esports to the living rooms of millions of people worldwide"
The ESL African Championship will run from April 15th through June, and the second season running from July to October with both CS:GO and Hearthstone being the main features. This is great for the local scene and all the relative information can be found in the article, but the biggest issue here is the clash with Mettlestate. The ESL Qualifiers will run on the same time as the Mettlestate LAN finals, an obvious issue with the two competitions. Whether this will be amended remains to be seen, but it's going to be unfortunate if teams are made to decide.
"We are excited to bring the ESL African Championship to the local esports community," said Malte Barth, Executive Board Member at ESL. "By giving gamers the opportunity to compete at the leading global leagues and tournaments, we help them pave their way to create legendary moments within the ESL esports universe. Together with our partner Kwesé, we are committed to making the ESL African Championship a great success!"
And from Kwesé:
"Kwesé is incredibly proud to partner with the ESL to introduce such an exciting tournament to the African continent. We know esports are growing in popularity on the continent so it's important for us put esports on the map, and make it accessible for participants and viewers through initiatives such as these. We pride ourselves in being innovative in our approach to entertainment, and have a keen interest in making non-conventional sports and entertainment formats available on our platforms. " said Joseph Hundah, Chief Executive Officer of Econet Media
Like esports?
Check out esports central
Last Updated: April 11, 2017